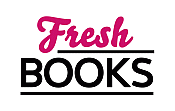 Spring for these books in March
"An Exciting, Sensuous and Romantic Regency Christmas!"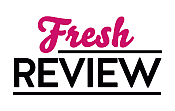 Reviewed by Monique Daoust
Posted October 19, 2014

As the characters appear briefly in each novella, and events happen chronologically, the book should be read in order.
In A Knight Before Christmas, by Grace Burrowes, Mrs. Penelope Carrington needs money, and unless she weds by the end of the year, she will lose her late husband's inheritance. Leviticus Sparrow, Mrs. Carrington's friend and solicitor, is secretly pining for her. Penelope has set her sights on Levi; he's the only one she will consider for a second husband. Ms. Burrowes' story is ingenious, sensuous, and elegant, and her vocabulary is positively dazzling! It's spectacularly well-written, the characters are engaging, and it's very witty; it left me giggling several times. A delicious story of seduction!
Ryals Fletcher, Duke of Oxthorpe is very handsome but serious, guarded; everybody fears him and nobody really likes him. On the other hand, everybody loves the gregarious and charming, but rather plain Miss Edith Clay. Edith surmises that the Duke has been courting her cousin Louisa, but is so lacking in any social graces that he has no inkling as how to declare his love to Edith. In The Duke's Arms is simply wonderful! The characters are very complex and the interaction between Ryals and Edith is utterly compelling; it's a joy to watch Edith try to tame the gruff Duke. The story is unhurried, and it's quite the feat that Ms. Jewel can turn developing passion into something quite suspenseful. The author possesses a perfect knowledge of the period's language and idioms and writes in a fluid, flowing style that perfectly suits her characters.
In Miranda Neville's Licensed to Wed, Wyatt Herbert, Viscount Carbury, and Robina Weston were childhood sweethearts. She has no money, and Wyatt decides he should marry her so she'll want for nothing. It's on his never-ending list of things to do. Robina has refused him repeatedly on the grounds that she will marry for love or not at all; she's used to her freedom and he's too domineering to her taste. Ms. Neville's contribution is joyful, playful, as expected splendidly written, and quite funny at times. I loved that Robina is a strong and independent woman within the rules imposed by society; she's a wonderful character as is the dour Wyatt.
Throughout CHRISTMAS IN THE DUKE'S ARM, the New Sherriff of Nottingham wreaked havoc, leading to the dramatic conclusion, courtesy of Shana Galen and characters from her fabulous Lord and Lady Spy series. Weapons expert Eliza Qwillen, better known as Q, and lowly clerk Pierce Moneypence have both been sent to Nottinghamshire to catch the Sherriff, unbeknownst to either that the other one would be there. While they once shared an amorous interlude, they must forgo romance: they have a job to do. And Ms. Galen certainly does not disappoint! Those already familiar with this brilliant series will rejoice at getting a final glimpse at some beloved characters. The Spy Beneath the Mistletoe is fast paced, exciting, dynamic; the characters are delightful, and it's also very passionate. A more than fitting conclusion to a fabulous book!
SUMMARY
The Duke's Arms is an undistinguished little inn in the tiny village of Hopewell-on-Lyft. But one Christmas season sees both inn and village seething with adventure, intrigue, rabbits, and, above all, love as four couples find Yuletide happiness.
A Knight Before Christmas, by Grace Burrowes With her year of mourning at an end, Penelope Carrington must remarry in haste, or her portion of her late husband's estate won't be enough to dower her younger sisters. Shy, handsome man of business Sir Leviticus Sparrow longs to give Penelope a marriage proposal for Christmas—and his heart—but Sir Levi must first foil the other bachelors scheming to meet Penelope under the mistletoe in his place.
In The Duke's Arms by Carolyn Jewel What's a Duke to do when he's made an awful impression on the love of his life? The Duke of Oxthorpe lost his intensely guarded heart to Miss Edith Clay when Edith's rich cousin sought to attach the duke's marital interest. So smitten is Oxthorpe with the former poor relation that he's gone through intermediaries to sell Edith a property adjoining the ducal seat. Edith doesn't much care for the haughty duke, but as Christmas approaches, Oxthorpe reveals himself to be reserved rather than arrogant, considerate, and—blame the mistletoe!—an accomplished kisser. Will Edith hold Oxthorpe's earlier behavior against him, or will she learn that the best holiday gifts can be the most unexpected?
Licensed to Wed by Miranda Neville If Lord Carbury could learn to take no for an answer, his marriage proposal might earn him a yes! Wyatt, Viscount Carbury is much too busy to court a bride, but when his childhood neighbor, Robina Weston, is left orphaned and penniless, Wyatt dutifully adds marrying Robina to his list of responsibilities. Wyatt is dismayed to learn that for Robina, poverty and pride are preferable to sharing life with an arrogant, infuriating man who always thinks he knows best. When Wyatt and Robina must endure Christmas in the country together, antipathy turns to interest, and then to unexpected attraction. Will they fight their feelings, or yield to the surprising gifts the holidays offer? The Spy
Beneath the Mistletoe by Shana Galen Fledgling spy Pierce Moneypence seeks a highwayman and the key to Eliza's heart. When weapons designer Eliza Qwillen (Q) and clerk to the mysterious M, Pierce Moneypence, arrive in the English countryside, they're unprepared for the dangers that await. The operatives are intent upon capturing the highwayman styling himself as the New Sherriff of Nottingham. Secret rendezvous, mistaken identities, and cat-and-mouse games challenge these fledgling agents, but rediscovering their passion for each other is the most rewarding mission of all
---
What do you think about this review?
Comments
1 comment posted.
Re: An Exciting, Sensuous and Romantic Regency Christmas!

I love when all the Christmas romance reading starts releasing. Looking forward to this one. Nice review!!
(Lisa Hutson 6:21pm October 20, 2014)
Registered users may leave comments.
Log in or register now!