"A Heartwarming Tale of Love and Second Chances"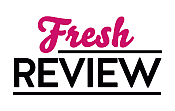 Reviewed by Susan Dyer
Posted August 23, 2014

Romance Series | Romance Contemporary
The Cottage on the Corner is the second book in the Apple Valley series.
THE COTTAGE ON THE CORNER is a wonderful small town romance novel. Charlotte Garrison lives in Apple Valley Washington. She bakes wonderful treats for all the townsfolk and everyone loves everything. People are always stopping by her house for something sweet and she is more than happy to oblige them. Her husband died a few years ago and she has been guarding her heart ever since. She came to Apple Valley to open a bakery on Main Street. She didn't come to fall in love.
Max is a deputy in Apple Valley. He is a big time player. Different woman all the time and never for very long. He doesn't want a family and he has no plans on ever getting married. He asked Charlotte out once and she turned him down right away. He never asked again and she was glad. She wasn't in the market for a broken heart, been there done that.
Max has just come home from the wedding of Tessa and Cade, the sheriff, and finds his ex-girl friend in his bed with her daughter, Zuzu. Morgan tells Max that Zuzu is his daughter and she needs him to watch her as she needs to go to Las Vegas for a job. She says she is going to warm up the car and will be right back. She just takes off, never looking back. Max is pretty sure Zuzu is not his. What is supposed to do with this kid? How does a mother just walk away from her child? How is Max supposed to go to work with Zuzu at his house? Who can he go to for help?
THE COTTAGE ON THE CORNER is a wonderful story of friends, family, romance and second chances. Shirlee McCoy's writing style flows smoothly and this is a very easy story to get lost in. The small town setting and the characters made this a sweet read, but not a sappy read. Shirlee McCoy is a very descriptive writer and while reading THE COTTAGE ON THE CORNER I felt like I was right there in Apple Valley. I wanted to get the low down on all the local gossip. I was instantly caught up in Charlotte and Max's lives and Zuzu stole my heart. The chemistry between Max and Charlotte was perfect and funny through out the story. Apple Valley sounds like a small town I would want to live. The townspeople are interesting and funny in their own way.
SUMMARY
In Apple Valley, Washington, true friends are never far, neighbors can help heal the loneliest hearts--and longed-for dreams can unexpectedly become real . . .
Charlotte Garrison's second chance is falling into place just like she's carefully planned. A few more sales of her heavenly sweets and she'll be able to turn the empty shop on Main Street into her own bakery--a plan much more sensible than ever again risking her heart. But when a rambunctious three-year-old girl lands on town deputy Max Stanford's doorstep, Charlotte finds helping the good-looking deputy care for her is sparking the most impossible dreams . . .
Max has never been much for settling down. But while he finds out if little Zuzu is really his daughter, Charlotte's warmth and caring makes him want to prove he's worthy of her trust. And as they struggle to come to terms with their pasts, Max will do whatever it takes to show Charlotte home is where dreams come true--and he and Zuzu are all the love and home she'll ever need.
---
What do you think about this review?
Comments
No comments posted.

Registered users may leave comments.
Log in or register now!