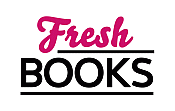 Fall into October Best Books
Shirlee McCoy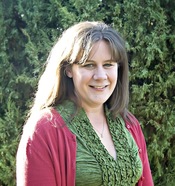 Shirlee McCoy has always loved making up stories. As a child she daydreamed elaborate tales in which she was the heroine — gutsy, strong and invincible. Though she soon grew out of her superhero fantasies, her love for storytelling never diminished.
Shirlee knew early that she wanted to write inspirational fiction and began writing her first novel when she was a teenager. Still, it wasn't until her third son was born that she truly began pursuing her dream of being published. Three years later she sold her first book.
Now a busy mother of four, Shirlee is a homeschool mom by day and an inspirational author by night. She and her husband and children live in Maryland and share their home with a dog and a guinea pig.
Log In to see more information about Shirlee McCoy
Log in or register now!
Series
Mission: Rescue | Sinclair Brothers | Home Sweet Home | Rookie K-9 Unit | Classified K-9 Unit | Bradshaws | True Blue K-9 Unit: Brooklyn
Books:
Blizzard Showdown, December 2021
Mass Market Paperback / e-Book
The Christmas Target and Hidden in Shadows, October 2021
e-Book
Evidence of Innocence, June 2021
Mass Market Paperback / e-Book
Delayed Justice, November 2020
True Blue K-9 Unit: Brooklyn #8
Paperback / e-Book
Holiday Protectors, December 2019
K-9 Unit
Mass Market Paperback / e-Book
Sworn to Protect, November 2019
True Blue K-9 Unit Series #8
Paperback / e-Book
Lone Witness, June 2019
FBI: Special Crimes Unit
e-Book
Dangerous Sanctuary, March 2019
FBI: Special Crimes Unit
e-Book
Home at Last, March 2019
The Bradshaws #3
Mass Market Paperback / e-Book
Home Again, November 2018
The Bradshaws #2
Mass Market Paperback / e-Book
Home with You, March 2018
The Bradshaws #1
Mass Market Paperback / e-Book
Bodyguard, August 2017
Classified K-9 Unit #5
Paperback / e-Book
Bittersweet, August 2017
Home Sweet Home
Mass Market Paperback / e-Book
Mistaken Identity, March 2017
Paperback
Secrets and Lies, August 2016
Rookie K-9 Unit
Paperback / e-Book
Sweet Surprises, August 2016
Home Sweet Home
Paperback / e-Book
Mystery Child, June 2016
Mission: Rescue
Paperback / e-Book
Sweet Haven, March 2016
Home Sweet Home #1
Paperback / e-Book
Deadly Christmas Secrets, December 2015
Mission: Rescue #4
Paperback / e-Book
Exit Strategy, June 2015
Mission: Rescue #3
Paperback / e-Book
Protection Detail, March 2015
Capitol K-9 Unit
Paperback / e-Book
Her Christmas Guardian, December 2014
Mission: Rescue #2
Paperback / e-Book
The Cottage on the Corner, August 2014
An Apple Valley Novel
Paperback / e-Book
Protective Instincts, July 2014
Mission: Rescue #1
Paperback / e-Book
The House On Main Street, November 2013
An Apple Valley Novel
Paperback / e-Book
Texas K-9 Unit Christmas, November 2013
Paperback / e-Book
Defender For Hire, July 2013
Heroes for Hire
Paperback / e-Book
Tracking Justice, January 2013
Texas K-9 Unit
Paperback
Lone Defender, September 2011
Mass Market Paperback / e-Book
Running Scared, July 2010
Paperback
The Defender's Duty, May 2009
Sinclair Brothers, #3
Mass Market Paperback
Cold Case Murder (Without A Trace, Book 3), March 2009
Mass Market Paperback
The Protector's Promise, November 2008
The Sinclair Brothers
Mass Market Paperback
The Guardian's Mission, August 2008
The Sinclair Brothers
Mass Market Paperback
Lakeview Protector, April 2008
The Lakeview Series #7
Paperback
Missing Persons, February 2008
Reunion Revelations
Paperback
Stranger in the Shadows, November 2007
Paperback
Valley of Shadows, July 2007
Lakeview
Paperback
Little Girl Lost, February 2007
Miniseries: The Secrets of Stoneley
Paperback
Still Waters, June 2006
Paperback
When Silence Falls, March 2006
Paperback
Even in the Darkness, January 2006
Steeple Hill Love Inspired Suspense
Paperback