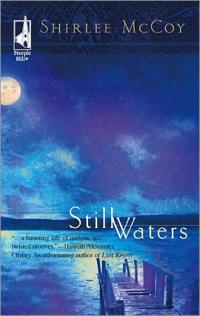 Purchase
Steeple Hill Women Fiction
June 2006
384 pages
ISBN: 0373470703
Paperback
Add to Wish List

A Town in Jeopardy -- A window smashed. A local teenager assaulted. The close-knit community of Lakeview is panicked when a gang of unruly teens wreaks havoc in this sleepy Virginia hamlet. But Sheriff Jake Reed, a former D.C. cop, seems just the man to put a stop to the vandalism.
A Woman in Danger -- Tiffany Anderson thought the so-called "crime wave" was nothing but a bunch of summer boys with too much money and time on their hands. But when she suddenly becomes the gang's target, Tiffany must cling to her faith that God will send a protector her way . . .
A Man of Secrets -- Keeping an eye on Tiffany in the line of duty, Jake finds himself drawn to the feisty redhead who reached out to the needy. But haunted by his troubled past, he's leery of spending time with a woman who evokes feelings he'd thought long buried. Then Tiffany vanishes, and Jake can only pray he'll find her in time. Because suddenly he understands that God didn't mean for him to be alone, but to share his life with the woman who shares his faith. --
Comments
No comments posted.

Registered users may leave comments.
Log in or register now!