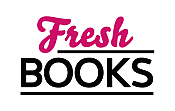 Close out December with great reads
"Art Theft and Murder in a Watercolour of a Novel"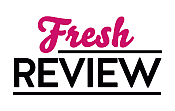 Reviewed by Monique Daoust
Posted August 15, 2014

Back home in Boston from Ireland, Emma Sharpe gets a phone call about an art theft and quickly leaves to meet the informant without telling her fiancé, Colin Dovonan. Both are FBI investigators; Emma is an art historian, conservationist and art crimes expert as well. When she reaches the cottage on Bristol Island, Emma finds her mystery caller shot to death. The victim is Rachel Bristol, a Hollywood producer, whose family owns the island. In her hand rests a small black stone engraved with Celtic symbols along with a carving of a cross that was stolen 10 years ago in Ireland; it's the signature of the serial art thief Emma has investigated previously. The thief, who has struck 8 times in the last 10 years (most recently in Declan's Cross, Ireland), was never caught but has never killed before. In the week prior to Rachel Bristol's murder, several people received crosses identical to the one in the dead woman's hand.
Aoife O'Byrne, a famous Irish painter and friend of Emma's, got one of the crosses. Coincidentally, some of Aoife's artwork features crosses with Celtic symbols. She was called to Boston by Rachel to discuss the possibility of making a movie, and they had met the evening before Rachel's demise. Rachel's daughter, Maisie, is also involved in making the movie, but the two women cannot agree on the conditions.
Meanwhile, Colin and Emma's boss, Yank, is in Ireland; his wife Lucy has gone AWOL; things have not been going so well between them for some time. On a whim, Lucy flew impulsively to Dublin to surprise her husband and at the same time to pay Aoife a visit. When Lucy reaches the artist's studio, she finds the door unlocked and unexpected danger.
HARBOR ISLAND is a carefully crafted suspense that unfolds mostly in Maine and Ireland, both locations brought to life through the author's accurate and loving descriptions. There are several quite unexpected twists and turns, no detail is in vain; everything leads to a dramatic conclusion. I had no inkling as to who did what and why; I couldn't ask for anything better! I love the how the characters interact with each other, their relationships, and how everything and everybody are interconnected, even though it might not appear that way at the time. Ms. Neggers is such a gifted author that she succeeds in creating a painting out of words and sentences.
SUMMARY
In this vivid and suspenseful addition to her widely acclaimed Sharpe & Donovan series, New York Times bestselling author Carla Neggers takes readers on a heart-stopping journey from Boston to Ireland to the rocky coast of Maine
Emma Sharpe, granddaughter of world-renowned art detective Wendell Sharpe, is a handpicked member of a small Boston-based FBI team. For the past decade Emma and her grandfather have been trailing an elusive serial art thief. The first heist was in Ireland, where an ancient Celtic cross was stolen. Now the Sharpes receive a replica of the cross after every new theft—reminding them of their continued failure to capture their prey.
When Emma receives a message that leads her to the body of a woman on a small island in Boston Harbor, she finds the victim holding a small, cross-inscribed stone—one she recognizes all too well. Emma's fiancé, FBI deep-cover agent Colin Donovan, is troubled that she's gone off to the island alone, especially given the deadly turn the thief has taken. But as they dig deeper they are certain there is more to this murder than meets the eye.
As the danger escalates, Emma and Colin must also face do-or-die questions about their relationship. While there's no doubt they are in love, can they give their hearts and souls to their work and have anything left for each other? There's one thing Emma and Colin definitely agree on: before they can focus on their future, they must outwit one of the smartest, most ruthless killers they've ever encountered.
---
What do you think about this review?
Comments
No comments posted.

Registered users may leave comments.
Log in or register now!