"Marathon training has her running for her life"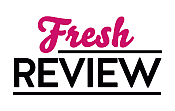 Reviewed by Sandra Wurman
Posted August 2, 2014

Sandra Brown's fans expect a great deal from this talented author. Every book I've ever read of Brown's occupies a special place on my bookshelves all the worse for wear since every one of her stories demands a revisit. Brown's characters are complex and in MEAN STREAK you spend the entire book experience peeling away layer upon layer hoping to get a glimpse of the real person.
MEAN STREAK is another notch on Brown's belt filled with amazing mysteries that keep you guessing right up to the end. That's not to say you won't experience a multitude of ah ha moments along the way. Brown masterfully creates an environment that just resonates with creepiness that has you warning her characters. But do they listen? Oh no of course not -- that's not Brown's style. There is no easy way out -- no easy solution. You will have to keep looking for the answer along with the stars of this quick moving, witty at times, disturbing at others, newest novel by definitely one of the best.
It all seems so simple. Running a marathon to raise money for worthy causes. And needless to say running a long marathon takes training and devotion of which Emory has plenty. Running is kind of therapeutic for this very intelligent doctor who spends much of her time and money helping others less fortunate. Her latest foray though is going to put her life in peril. To most it looks like just an accident along her running trail in a very remote mountainous area. But to some it is apparent that this was not an accident -- but figuring out how to prove that will be very difficult -- especially when the only person who had a kind of bird's eye view of the incident is by his very own admission a kind of recluse.
For most of her time with this kind, caring but decidedly tough and huge man Emory grapples with her ability to trust this man who won't even tell her his name. He is that guarded. Not denying that this larger than life mountain man is hiding something most especially his true identity and reason for being in a very secluded area Emory still can't get past the feeling that this is a good man.
The mystery mountain man is reluctant to open his life much less his heart to anyone other than a very select few and yet he seems to garner a reverence when he does so. He seems to take on just about anyone regardless of personal peril to protect someone he regards as weak or a victim. Perhaps that's one of the things that grates Emory the most -- his view of her as weak or a victim when that couldn't be further from the truth.
But Emory's injuries from her "accident" have made her weak. During her time with the mountain man she vacillates from fear to trust to strangely enough admiration for this very physical man who seems to strike first and ask questions later. Such a dichotomy. But the more time Emory is in his company the greater her affection becomes. The affection that was missing from her relationship with husband Jeff. Weather and circumstances are keeping Emory hostage. Everyone is looking for her. And of course Jeff becomes the most likely person of interest in the investigation -- it's always the spouse.
Mountain man isn't really keeping her hostage -- in his mind he is once again protecting the victim. His motive is pure - - his methods definitely not.
MEAN STREAK is a totally enjoyable mystery which is probably strange to say considering it's all about a possible kidnapping, murder attempt, violence, greed and an equal dose of creepiness. So you wonder how it can be considered enjoyable. Well that's Sandra Brown for you. Brown has amassed an amazing cast of characters in MEAN STREAK. Many you will never forget. Page after page Brown continues to draw you into the mystery surrounding many of these characters. Brown will have you guessing right up to the very end. What she so creatively calls the finish line -- get it? MEAN STREAK is a combination of many of the styles Sandra Brown uses in her stories. Romance -- check. Mystery -- check. Humor -- check.
SUMMARY
From #1 New York Times best-selling author Sandra Brown comes a heart-pounding story of survival, that takes the age-old question, "Does the end justify the means?" and turns it on its head.
Dr. Emory Charbonneau, a pediatrician and marathon runner, disappears on a mountain road in North Carolina. By the time her husband Jeff, miffed over a recent argument, reports her missing, the trail has grown cold. Literally. Fog and ice encapsulate the mountainous wilderness and paralyze the search for her.
While police suspect Jeff of "instant divorce," Emory, suffering from an unexplained head injury, regains consciousness and finds herself the captive of a man whose violent past is so dark that he won't even tell her his name. She's determined to escape him, and willing to take any risks necessary to survive.
Unexpectedly, however, the two have a dangerous encounter with people who adhere to a code of justice all their own. At the center of the dispute is a desperate young woman whom Emory can't turn her back on, even if it means breaking the law. Wrong becomes right at the hands of the man who strikes fear, but also sparks passion.
As her husband's deception is revealed, and the FBI closes in on her captor, Emory begins to wonder if the man with no name is, in fact, her rescuer from those who wish her dead - and from heartbreak.
Combining the nail-biting suspense and potent storytelling that has made Sandra Brown one of the world's best loved authors, MEAN STREAK is a wildly compelling novel about love, deceit, and the choices we must make in order to survive.
---
What do you think about this review?
Comments
2 comments posted.
Re: Marathon training has her running for her life

Great review Sandra! I can't wait to read this one!
(Susan Dyer 5:16pm August 2, 2014)
Will look forward to this one. Great suspense!
(Lynn Grier 4:44pm August 4, 2014)
Registered users may leave comments.
Log in or register now!