"Captivating Mystery with Unexpected Twists and Turns"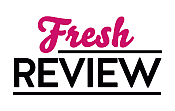 Reviewed by Sharon Salituro
Posted July 25, 2014

Bambi was 19 years old when Felix danced into her life. After a whirlwind romance, they married and had three daughters. Bambi had everything she every wanted in life, a wonderful husband and children. Then on July 4, 1976 everything changed. Felix disappeared along with all of the money. Bambi had no idea what happened to him or the money. Felix had some strange business arrangements, but Bambi never questioned where the money came from. Bambi also knew all about his little fling with Julie.
Now 29 years to the day, Julie also disappears. Roberto Sanchez a retired detective, who was on the case when Felix disappeared, decides to look into this case. He is sure there has to be a connection with both of these cases.
Laura Lippman takes you back and forth, from past to present, in AFTER I'M GONE, but there's no confusion as to what is happening. There are several different twists and turns which really kept my attention, and Ms. Lippman has the talent pull off the back and forth action without confusing the reader. Laura Lippman is a New York Times bestselling author, and after reading AFTER I'M GONE, I can definitely see why. AFTER I'M GONE is a great read with unexpected twists that will draw you deeper into this thrilling mystery.
SUMMARY
Laura Lippman, the acclaimed New York Times bestselling author of The Most Dangerous Thing, I'd Know You Anywhere, and What the Dead Know, returns with an addictive story that explores how one man's disappearance echoes through the lives of the wife, mistress, and daughters he left behind.
When Felix Brewer meets Bernadette "Bambi" Gottschalk at a Valentine's Dance in 1959, he charms her with wild promises, some of which he actually keeps. Thanks to his lucrative—if not all legal—businesses, she and their three little girls live in luxury. But on the Fourth of July, 1976, Bambi's comfortable world implodes when Felix, newly convicted and facing prison, mysteriously vanishes.
Though Bambi has no idea where her husband—or his money—might be, she suspects one woman does: his mistress, Julie. When Julie disappears ten years to the day that Felix went on the lam, everyone assumes she's left to join her old lover—until her remains are eventually found.
Now, twenty-six years after Julie went missing, Roberto "Sandy" Sanchez, a retired Baltimore detective working cold cases for some extra cash, is investigating her murder. What he discovers is a tangled web stretching over three decades that connects five intriguing women. And at the center is the missing man Felix Brewer.
Somewhere between the secrets and lies connecting past and present, Sandy will find the truth. And when he does, no one will ever be the same.
---
What do you think about this review?
Comments
No comments posted.

Registered users may leave comments.
Log in or register now!