"British zaniness at its very best!"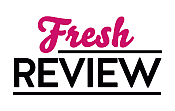 Reviewed by Monique Daoust
Posted July 5, 2014

First of all, I would like to make a confession: although I had heard of Doctor Who, I had never seen nor read anything on this legendary British character, so why not try this short novella written by no less than Cecelia Ahern.
Here we have the tenth Doctor Who who lands on the planet Cashel and right in the middle of a war. He first meets the lovely Ash, a bog princess, along with a 10 year-old boy named Root, and later on their friends Mossy and Coalette, among others in a wonderful cast of secondary characters. Prince Zircon and Ash are in love, but the evil Queen Xenotime will not hear of it as it would compromise her reign of terror on the ever suffering bog people. Those unfortunate creatures, whom we might think of as zombies, but the Doctor has a perfectly sensible explanation for their sorry state. The bog people are treated as slaves by Queen Xenotime who intends to do everything in her power that nothing changes.
And we're off on this extraordinary adventure that is DOCTOR WHO: THE BOG WARRIOR. The story is a oh-so-very- loosely retelling of Cinderella sprinkled with a dash of the Wizard of Oz: a pair of diamond-incrusted shoes must be found before midnight or Prince Zircon will die, and to remain incognito, the good Doctor must don at some point an outrageous costume that has him flummoxed!
Although DOCTOR WHO: THE BOG WARRIOR is a very short novella, there are no loose ends and it's of course very well written. I'm not sure anything would have prepared me for this, but I thoroughly enjoyed myself.
DOCTOR WHO: THE BOG WARRIOR, I'm sure will delight fans of the Doctor, and for those of us who hadn't read anything, it's a delightful way to meet one of the incarnations of the Doctor. Much fun was had by this reader indeed!
SUMMARY
Arriving on the planet Cashel, the Tenth Doctor witnesses a strange masked ball. To guarantee peace, Prince Zircon has to choose a bride from the Bog People - dead men and women who have been resurrected as slaves. Or as warriors. But Zircon is in love with the enslaved Princess Ash, whose parents were deposed and executed by the current Queen. As usual, the Doctor has walked right into trouble, and it's up to him to sort it out.
---
What do you think about this review?
Comments
No comments posted.

Registered users may leave comments.
Log in or register now!