"Two lonely people find that home is where the heart is."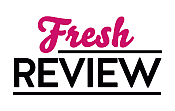 Reviewed by Kay Quintin
Posted June 8, 2014

Ryan Alden returns home from the Marines after a request for help from his family in operating their family business, Alden Landscaping and Alden Galleries. Ryan planned on making the Marines his life work and feels an outsider in Whispering Cove, Maine. He struggles with the fact that his biological father turned his back on him and his mother when learning of the pregnancy. His adoptive father has always been there for him and raised in Whispering Cove, even though he has always truly felt he didn't belong.
Carmen Smith and her sister Aimee have similar circumstances. Deserted as young children they were never adopted and eventually grew out of the foster system. Aimee is now married and she and Carmen have been new to the area for a year now. Carmen is lonely and also feels an outsider even though she has gained many new friends. Byron Mitchell, an elder of the town, is the town matchmaker and has his target on these two young folks. With the upcoming 4th of July parade, Carmen has won the artistry contest as designer of the Gazebo and Ryan has taken the bid for the landscaping. Carmen and Ryan have a tendency to keep each other's hackles up as they try working their magic together to bring the Gazebo together for the uncovering event. Beginning to work around the tension, they both are aware of the gossip of Byron's prediction, but can't believe that they are actually beginning to fall for each other. Carmen finally feels that she is "home" when Ryan delivers a special surprise at the unveiling.
FIERY is Book two in the Whispering Cove series. Two lonely and lost people find a place to belong and finally accept that home is where the heart is. The characters are feisty and seem to initially rub each other the wrong way. Finding their way to loving each other also gives them a place to belong. Nikki Duncan has the ability to write a short but emotional tale complete with humor.
Learn more about Fiery
SUMMARY
The one way they don't rub each other wrong is in each other's arms.
Whispering Cove, Book 11
Carmen Smith's artist's eye saw inspiration wherever she glanced as soon as she set foot on the cobbled streets of Whispering Cove, and among the inspiration she's found the slower pace she always hoped for.
But as warm as her new life is, she harbors a secret dream to find a man who sees her as an equal and who loves her for who she is, rather than out of charity. The man she's been partnered with to re-design the town square gets her fired up—but not in a way she expected.
Ryan Alden gave up his military career to help his father with the family business. He's accepted his place in Whispering Cove, but still feels like an outsider at times. When he meets the bombshell babe with a vintage flare who challenges him like no other, he glimpses the life he has always longed for—but not in a way he anticipated.
From the get-go, they clash like oil and watercolor. And a relationship that looked good on paper might not be the right composition at all…
Warning: This title contains an order-barking Gunny, a woman who won't be told what to do, and a whole new meaning for "home is where the heart is".
---
What do you think about this review?
Comments
No comments posted.

Registered users may leave comments.
Log in or register now!