"All Fired Up for a Sensual New Series from Two Great Authors..."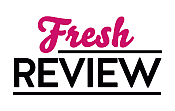 Reviewed by Rachel Williams
Posted April 23, 2014

ALL FIRED UP is the first book of a new erotic series about three former Spec Ops military men who have found an innovative way to make a living after leaving the Army Rangers. As there is a glut of security consultant firms already in place; Parker Wilson, Dean Colter, and Jack Hunter decide to take a different route. The three men open a company called DreamMakers, Inc., which specializes in helping clueless men plan the perfect date. In the few years that the company has been open, business has been booming. The men plan the romantic evenings based on what they have been told by the boyfriends; and from the reconnaissance they do themselves on the women to find out what they like.
Phil Shotelle has come to the firm looking for the perfect evening as a way to ask his girlfriend to marry him. The man is instantly pegged as a douche bag by Parker Wilson. Phil doesn't know the first thing about the woman he wants to marry, not even her favorite color or flower preference. Parker will have to do some extensive recon himself to find out more about Lynn Davidson so they can plan Phil's ideal evening out. He and Dean Colter take on the task of following and spying on Lynn. As soon as he sees her, however, Parker is instantly attracted to the woman.
It's not long before Lynn catches Phil cheating on her and dumps him. Parker decides that it is a good time to make a play for her himself. He and Dean hook up with Lynn at a local bar; and after showing her a very sexy way to down some tequila shots, they all go back to Lynn's apartment to continue the party. After the three share a hot encounter, Parker realizes he doesn't want to share Lynn with Dean, and they embark on exclusive dating. The sensual relationship is going along nicely, and Parker is even taking Lynn with him when he goes out spying for clients. He keeps meaning to tell Lynn that his firm had originally been hired by Phil to help him propose. He keeps putting it off, fearing her reaction. Unfortunately, Parker waits just a little too long to come clean with Lynn; and there is soon trouble in paradise. Then things start to get really sticky.
ALL FIRED UP is a hot, sexy story, as well as a nicely written collaborative romance. Authors Elle Kennedy and Vivian Arend have done a wonderful job of setting the stage for this series about these former military men finding love, sometimes when they are not looking for it. I'm not as familiar with Arend's work, having read only a couple of her very good short stories in anthologies; but am a longtime fan of Kennedy's stories, having read everything she has written. ALL FIRED UP is similar to Kennedy's Out Of Uniform series in tone and style. That is great news for her fans, and this looks to be a great new erotic romance series along that vein.
SUMMARY
He's ready to lead the way
Parker Wilson never thought he'd go from battle-hardened soldier to romance expert, but after his stint in the Rangers, that's exactly what happened. As the owner of DreamMakers Inc., he helps other men win in the love department, using every resource available to plan the perfect date. When a routine recon turns into an unexpected night of passion, Parker's mission becomes more personal—and he won't give up until Lynn Davidson is all his.
She's more than willing to follow
Lynn is a goner from the moment she lays eyes on the delectable Parker. She's just ditched her boring almost-boyfriend and is tired of sticking to the straight and narrow. It's time to walk on the wild side, and what better way than in the arms of the most irresistible man she's ever met? But when their red-hot affair is threatened, it'll take a team effort to make their dreams come true.
---
What do you think about this review?
Comments
No comments posted.

Registered users may leave comments.
Log in or register now!