"Refreshing Debut For a New Cozy Series"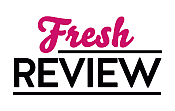 Reviewed by Susan Dyer
Posted April 7, 2014

Merry Wynter has lost her husband, Miguel, in a car crash, she has lost her job, and now she has inherited a castle. Really? A castle? What is she supposed to do with a castle? She is sure that the castle will need a lot of work before it will be ready for sale. Can she afford to fix it up? The castle is in Autumn Vale is not your normal small town. The townspeople aren't very nice to her and only a few of them welcome her to Autumn Vale.
BRAN NEW DEATH by Victoria Hamilton is the first book in her Merry Muffin Mystery series. When Merry arrives at the castle she inherited from her uncle, she finds that someone has been digging holes all over the grounds. What could they be digging for? No one seems to have an answer for that. In town, she hears rumors that her uncle killed his business partner. Soon she learns that the business partner's son is the one who has been digging the holes and one day he is found dead in one of the holes.
Merry's best friend Shilo arrives from New York City to help her sort things out and winds up staying for good. Jack McGill is Merry's real estate agent and soon after meeting him, Shilo is hot for him. Sheriff Virgil Grace tries to keep the peace in his little town and he becomes the potential romantic interest for Merry. Binny Turner is the owner and baker of the local specialty pastry shop and the daughter to Rusty Turner who is missing but presumed dead. Gogi Grace, the Sheriff's mother, created and runs the Golden Acres assisted living home and is a natural whirlwind. Lizzy is a local teenager who doesn't know who her father is lives with her grandma.
Recipes are included in BRAN NEW DEATH and who doesn't love that? I can't wait to continue with this series. I was sad when this story ended. I wanted to keep reading about Merry and all the quirky characters in Autumn Vale. I want to visit this castle and explore all the nooks and crannies. If you are looking for a great cozy mystery, then BRAN NEW DEATH is the book you want! It has a wonderful cast of characters, and engaging plot and by the end of the book you will feel as if you have known all the townspeople forever.
SUMMARY
Merry is making a fresh start in small–town Autumn Vale, New York, in the mansion she's inherited from her late uncle, Melvin. The house is run–down and someone has been digging giant holes on the grounds, but with its restaurant–quality kitchen, the place has potential for her new baking business. She even has her first client—the local retirement home.
Unfortunately, Merry soon finds that quite a few townsfolk didn't like Uncle Mel, and she has inherited their enmity as well as his home. Local baker Binny Turner and her crazy brother, Tom, blame Melvin for their father's death, and Tom may be the one vandalizing her land. But when Tom turns up dead in one of the holes in her yard, Merry needs to prove she had nothing to do with his death—or her new muffin–making career may crumble before it starts...
Excerpt
One
As a metaphor for my life, the crossroads rocked. I sat in my rented Chevy, glaring at the GPS screen, then got out of the vehicle and looked around. On one side of me was an evergreen forest, into which one road descended, and on the other was a rocky prominence, the highway cutting through it like a kebab skewer through shish.
However, I was not reflecting on my metaphorical lostness, but my literal situation. The GPS told me I was in front of a Denny's on I–90 as it cut through Upstate New York. Looking around at the gloomy walls of evergreen and granite, I reflected that a Denny's breakfast would be welcome, about then, but no shiny happy hostess came melting out of the woods with a coffee pot and a smile.
My odyssey began in a car rental lot in Jersey City before midnight August 31st, also known as the night before, and just now the rosy beginnings of dawn were glimmering through the piney treetops. September first, a good date for a fresh start, if I could ever find my way out of the woods.
Some of my worldly belongings were piled in the back seat and trunk of the rental Chevy and the rest were stacked in a locker at a Manhattan Mini Storage near SoHo. Merry Wynter, adventuress, I thought, my mouth twisting in a grimace. But I wasn't just wandering, I was looking for my inheritance. I leaned back into the car and grabbed the plastic tub of carrot muffins, prying off the lid and inhaling the cinnamony aroma. I took out the last one, peeled off the paper cup, and munched away, the melting goodness of my homemade muffins sweet on my tongue.
While I ate, I considered my options.
After a long night of driving all the way from Jersey City to Upstate New York, I was exhausted. With a GPS in the rental I thought it would be easy going, but the trouble was, the probate lawyer who gave me instructions on how to get there had assumed I was familiar with Wynter Castle and its environs, and that I have a reasonably good sense of direction. I wasn't, and I don't. I'd only been there once, as a child. I'd like to say my navigational skills have come a long way since then, but my grandmother told me lying is wrong. I may be thirty–nine, and grandma may be long gone, but I still hear her voice in my head. When the GPS started screwing up, I wasn't aware of it until I was hopelessly lost.
I learned I inherited Wynter Castle many months before and put it up for sale, sight unseen, with a local Autumn Vale real estate agent named Jack McGill. Why would I do something so stupid? It's complicated, and in retrospect not the brightest move I've ever made. Here's the thing... that visit as a kid is not a happy memory, and my own life has been in turmoil the last several years.
Long story short: once upon a time (briefly) I was a plus size model. I quit work when I married a photographer, but then my beloved husband died. I was still young, and I needed something to do, but I didn't want to be a model again, and I was getting too old anyway. So even as I fought my overwhelming grief, I began styling a few model friends, plus and regular sized, choosing their clothes, helping them define their look. It's like an advanced game of playing dress–up, the same game I played with Barbie dolls when I was a kid, much to my hippie mother's chagrin. In the meantime, though my darling Miguel left me reasonably well settled, I thought I could do better and began to play the stock market with my savings.
You guessed it; the economy tanked, my investments disappeared into the pockets of the wealthiest investors while those of us foolishly toying with our life savings suffered, and I was left with very little. But it was okay; my career as a stylist was beginning to take off. As I started doing all right, making enough to live on without touching what was left of my savings, an opportunity came up that I could not ignore. When someone offers you a six figure salary, what do you do? You grab it and hope no one notices you don't deserve it, right?
This is what happened... a few years ago Leatrice Pugeot (born plain old Lynn Pugmire more years ago than she admits), the internationally famous supermodel, happened to be at New York Fashion Week, and so did I. I came across her in a corner of a show venue weeping her eyes out. Concerned, I asked if I could help, and she asked me to get her some Xanax. Where was her purse, I asked. She said 'no, dummy, just score some from a dealer'. I refused, gave her a cup of herbal tea instead and talked to her for an hour.
At the end of that hour she asked me to come work for her as a personal assistant. I demurred, but she was persistent. Over the period of a few days she steadily sweetened the pot until it was up to six figures. Here's where it gets tricky; I heard, through the grapevine, that Leatrice was difficult to work with, like, Naomi Campbell difficult, but she seemed just like a sweet, if troubled, soul, to me.
So I took the job, which seemed like it was going to be a lot less effort than the constant push to find clients and stay on top of the industry. The hole that Miguel left in my life was not being filled with work, no matter how hard I tried to stay busy, and I was beginning to worry that I wasn't strong enough to build a whole new career while still struggling with grief. Looking back, I think that my state of mind had a lot to do with why I took the job, despite warnings to the contrary. I needed to be needed, and Leatrice needed me terribly. The next couple of years were interesting, to say the least. Ultimately, everyone was right about Leatrice and it didn't go well. I left (was fired/quit... depends on who you talk to, me or her) after she accused me of stealing from her.
About that time I learned about my inheritance, a cash poor family 'estate' in the boonies of Upstate New York. Wynter Castle; at first I thought that was one of those bougy names developers throw around, like McSnobbin Estates or Uppercrust Acres, which are really just suburban ticky tacky boxes thrown up on seven feet of land. I let it slide for a long time while I dealt with the fallout from my problems with Leatrice, hiring a local real estate agent to sell the place. He wanted me to come look at it, but I just couldn't handle it. I did begin to remember Wynter Castle at that point, and my one visit to it when I was a child of about five. My memory of that visit did nothing to make me want to go there.
It wouldn't be an easy sell, I was told by both the real estate agent and my uncle's attorney and executor, and that prediction was on the money. It languished on the real estate list for months without even a hint of interest. Since I had been scrambling to make ends meet for some time—it's the old story, just when I think I've made ends meet, someone moves the ends—I finally took the advice of a dear friend and did something about it. I gave up the sublet on my tiny slice of Manhattan, and set out without telling anyone where I was going. Correcting the mistake I made several months before in not going to evaluate my inheritance seemed a challenge, but doable. Maybe I was finally getting my act together after a long run of personal tragedy compounded by stupid decisions.
So here I stood, in the gloom of pre–dawn, out in the middle of nowhere, lied to by a freakin' computer. It was quiet, at my crossroads, too quiet, I thought, looking around. Overhead a big bird circled, like a vulture waiting for me to collapse into a heap. It was quite the view; nothing but a long dirt slope downward in one direction, a rocky face upward in another, and a paved sideroad slicing through the rock face across it. Wind tossed the tops of the trees, and a scent like a pine tree shaped car freshener drifted down to me, with the rustling sound of movement nearby. I should have felt alone, but I didn't, having the uneasy sensation I was being watched from the shadowy depths of the forested slope. Turning quickly, I caught a movement in the bushes, and jumped back in the car, my heart pounding.
I was just tired and edgy, I reassured myself. I'd return to the last place that the GPS system made any sense and go from there. This wilderness was not how I pictured Upstate New York. Where were the quaint artsy towns and elegant country houses? Where were the Martha Stewart clones? Shouldn't they be out picking dew–flecked roses from their perfectly trimmed gardens wearing twinsets, pearls and flowered gardening gloves?
I drove back the way I had come, past lonely farms and isolated houses that looked deserted, out to an open area. Instead of trying to find Wynter Castle, I'd concentrate on the nearby town of Autumn Vale. Anyone who had negotiated the intricacies of the London tube and the Paris Metro should be able to find a town in Upstate New York. Laying my actual paper map on the passenger's seat beside me, I followed the highway, coming to a river. The map was being a good boy scout, and telling me the absolute truth; it certainly seemed more trustworthy than the disembodied voice that kept telling me to turn right in fifty feet, when there was no right turn available. The road I wanted departed from the river and descended steeply to another branch of the river. That was where the GPS had begun to malfunction, confusing me hopelessly. But now the map started to lie to me, just like the GPS had; none of the road names I was seeing on signs appeared on the map. Hmm.
I'd ignore the road names, and just drive. Following a hard–packed dirt road overarched by tall poplars that tossed and swayed above, I found Butler Lane, which according to the map should have been the Wynter Line. Hoping I was on the right track, I began to descend and wound along a treed road until the vista finally opened out onto a picturesque view of a village below me, which a signpost announced was Autumn Vale.
"Eureka," I shouted and pounded my fist on the steering wheel. I paused and gazed at the village, still sleeping in the dawn mist. It was a unique experience, like looking down at a model train town; among the leafy green, I could spot the main street, a solid line of Victorian shops and businesses, all gray stone buildings it appeared, from a distance, and then roads leading away from it, lined with red brick homes and gleaming white clapboard frame houses, punctuated by civic buildings, construction yards and the occasional massive garden plot. Now that was what I expected from an Upstate town! Maybe there would be an occasional bed and breakfast, and perhaps even a quaint inn or two! I was hoping at the least for a cutesy café with some decent food.
My stomach grumbled, but I put it down to too many muffins and not enough real food. I should have packed a bologna sandwich, but muffins are my 'go to' comfort food. That was the last thing I did in my little studio apartment in Manhattan, make a dozen muffins to share with my neighbors. Of course, muffins were also responsible for much of my trouble with Leatrice, but that story can wait.
Buck up, Merry, I told myself. First things first, and that was finding someone who could direct me to Wynter Castle: Jack McGill, the real estate agent, or the lawyer, Mr. Andrew Silvio, or someone. It was a little early for a realtor or lawyer though, just six–forty–five by my Piaget, so anyone who could give me the directions to Wynter Castle would be fine.
I pulled into a parking spot in front of a hardware store (closed), and got out, looking up and down Abenaki, the street that appeared to be the main—or only—business section of Autumn Vale. I needed someplace open to ask directions. The streetscape was adorable, with commercial buildings like ones I'd seen in miniature, painted by skillful craftspeople. Stone fronts with big glass bow windows, clapboard–sided shops with gingerbread trim dripping from the eaves; but the reality was a little more grim than the picture–perfect image of small town America. What I hadn't seen from a distance were the multitude of boarded up windows.
All crammed together as they were, the shops seemed like good friends who leaned on each other for support in tough times. I walked past a bank (closed), beauty salon (closed), a clothing store (boarded up), a convenience store (closed), and another clothing store, an antique shop, another antique shop, a café, a nail salon and a dog groomers: boarded up, closed, boarded up, closed, closed and on vacation. The opposite side of the street appeared to be much the same story. Wasn't anything open? A cool breeze fluttered down the street, chasing a few stray leaves along the sidewalk. I shivered. The early morning air was misty and damp and my short–sleeved blouse inadequate. What I needed was a Starbucks.
Aha! I perked up when I saw, across the street, a beckoning 'open' sign in the window of Binny's Bakery; glowing blue and red neon cheered me immeasurably. I crossed the street, climbed the three steps and opened the door, triggering a chirpy bell to ring. A yeasty smell and moist warmth enveloped me. New bread! And something else familiar... olive oil, rosemary, and cheese? Having eaten four carrot muffins since midnight and nothing else, something not sweet appealed.
A young woman wiped her floury hands on her floury apron and approached the counter. "Can I help you?" she asked, looking me over like I was an alien life form.
I glanced around the bakery, and was riveted by the shelves lining one whole wall. Teapots! Hundreds and hundreds of teapots! I truly was home, in one sense. I smiled, as I turned toward her. "How are you this morning?"
"Fine. Can I help you?"
The woman didn't sound fine. Her mouth had a natural downturn, unfortunate in someone so young and attractive, I thought, noting dark hair pulled back in a ponytail that was confined in a net.
"You have a wonderful place, here. There is no better smell on earth than fresh baked bread, is there? And teapots; you have an amazing collection."
The teapots ranged from a marvelous Mount Rushmore—impractical, but very collectible—to a chintz porcelain beauty that I lusted. My not–so–secret passion is collecting teapots in a variety of shapes, sizes and prints. That's what was in at least twenty of the boxes at the Manhattan Mini Storage: two–hundred–and–fifty–three teapots, about half of them miniatures. Another ten boxes held teacups, an uncounted number.
I pointed to an elderly beauty. "That ornate one... it's Italian, right? Majolica? And the other one, with the roses and cherubs... that's Capodimonte."
Sighing, the woman rolled her eyes. "Look, not to be rude, but I have a million things to do. The focaccia is almost ready to come out of the oven." She glanced over her shoulder at a timer, then back to me. "How can I help you?"
I scanned the others—there were English and Chinese teapots, art deco shapes, utilitarian designs and fanciful animal shapes—but I didn't have time to look them over, as the baker was getting impatient. No small talk, then. Too bad. I'm the master of small talk. In the modeling world, it pays to know how to schmooze, no matter what your position. First as a model, then a stylist, and then, finally, as a personal assistant to a model, being nice to hair stylists, make–up artists, set decorators, assistants, gofers, photographers and everyone in between had paid off.
"I need directions," I said, holding up the printed map, flapping it around. "This seems to be useless, since none of the roads around here have the names listed on the map."
The woman cracked her first smile. "It's a conspiracy," she said, with a short laugh. "Town council and the county can't agree. The names get changed every year or so. You'd think they didn't want anyone to find us. What are you looking for?"
Finally, some friendliness! "I'm trying to find Wynter Castle, on Exeter Road."
The woman's smile died swiftly. "You don't want to go out there. All you'll find at Wynter Castle is death." She turned away as the oven timer binged a warning.
"What do you mean?"
She bustled around in the back, taking a tray out of the oven and banging it down on the counter.
"Hello?" I hollered. "What do you mean by that?" She wouldn't come back, ignoring me completely, so I stalked out of the place, winding up on the sidewalk again, looking up and down the street.
An old fellow in a trapper hat and plaid jacket shambled past, making use of his cane. He eyed me with interest, his smudgy glasses not quite concealing a ferrety intelligence in his beady eyes. I'd try again. "Excuse me, sir," I said. I had to bend over to talk to the elderly gnome, but his eyes twinkled with reassuring sharpness. "Could you help me?"
"Mebbe," he said, bushy brows raised. "Whadyawant?"
"I'm trying to figure out the best way to get to Wynter Castle on Exeter road."
He made a choked sound in his throat and bolted away from me as if I had a communicable disease. Who knew someone using a cane could move so quickly? Tap–tap, tappity–tap.
"Charming." As I stood, watching the oldster speed down the sidewalk, a police cruiser slowed near my rental car.
I walked towards it, watching the cop lean across the passenger seat and examine my rental's license plate. If he was so interested, he may as well help me out. I walked out onto the street and leaned over the cruiser, gesturing the cop to roll down his window. He did, and I leaned in the open window. "Hi, there! Maybe you can help me?"
He looked down at my cleavage and smiled, then looked up into my eyes. "I sure hope I can," he replied.
Never failed. I sighed inwardly, but smiled back, amused, as always, by the male fascination with breasts. The poor dears just can't help themselves. I read his name tag, and said, "Well, Officer Virgil Grace—"
"Sheriff Virgil Grace, ma'am," he said, with an attractive grin.
"Sheriff, how... western. Anyway, I'm trying to find someplace."
"I'd love to help," he said, a dimple winking in his cheek. "You looking for the way to my heart?"
He was a definite cutie, but too young for me. I wasn't on the lookout for the trail to any of his vital organs. "Maybe another day. Right now I just need directions to Wynter Castle, but no one wants to tell me how to get there, not even the friendly voice on my GPS."
Watching my eyes, he frowned and said, "Why do you want to go to Wynter Castle?"
It wasn't any of his business, but maybe it would help if I explained. "I'm Merry Wynter, Melvyn Wynter's niece and heir. Wynter Castle is my property."
He nodded. "Okay. I heard you were trying to sell it."
"I was... am... but no one seems to be in the market for a monstrosity of a castle in the wilderness of Upstate New York," I said, and stood, hand to my back. After no sleep and hours driving, I was cranky, but had to stifle the urge to snap at him. I bent back down again, and said, in as neutral a tone as I could manage, "So what is the problem with me trying to find Wynter Castle?"
"No problem," he said, his expression serious. "Follow me and I'll lead you there."
"Thanks!"
"You may not thank me when you see the place."
~::~
Read Bran New Death by Victoria Hamilton to find out why the sheriff doesn't think Merry will be happy he is leading her to her castle inheritance!
---
What do you think about this review?
Comments
No comments posted.

Registered users may leave comments.
Log in or register now!