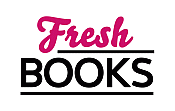 December's Must-Reads: Top Books to Close Out the Year with a Bang
"Another wonderful, sexy, sweet character-driven story in this series!"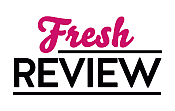 Reviewed by Miranda Owen
Posted April 4, 2014

WHEN WE MET is Book 15 in Susan Mallery's Fool's Gold series. The two main characters, Angel Whittaker and Tamryn Crawford, were both introduced in previous books. Angel is a bodyguard trainer and Tamryn is a PR woman. I have been a fan of this Fool's Gold series for a few years now and it seems to just get better.
There are a lot of parallels throughout WHEN WE MET. Angel and Tamryn are both people who are not looking to get into any serious romantic relationship for various reasons. He is a widower who also lost a son and he still carries around a lot of that pain. Tamryn also has some scars from her past, although she got hers from a rough childhood. In spite of their individual pain, they both present a confident," in control" persona.
Another parallel is Tamryn's relationship with Jack, Sam, & Kenny, or "the boys" and Consuelo's relationship with the male members of CDS. I liked that Angel recognizes that Tamryn is a strong woman just like his buddy Consuelo, albeit in a slightly different way, and that he is aware he's attracted to women with that kind of strength. This is one of the many things I love about this series -- the complex, well-developed characters. You can't help but get pulled in, as you read about the characters' struggles and triumphs. The sub-plot involving the little girls and the Acorn group is such a great addition to the narrative and is the source for some humorous, as well as emotionally powerful scenes.
The romance between Angel and Tamryn in WHEN WE MET is explosive at times, and sweet at others. I like that they both went into things without looking for love, but both fell hard. I think Susan Mallery does a wonderful job of keeping a balance between sizzling romance, great story- telling, and humor. I look forward to reading more fabulous character-driven stories in this series!
It may not be like your average town, but it's a nice vacation while you're reading about it. I'm especially eager to see what Susan Mallery has in store for Jack, Sam, and Kenny. By the end of WHEN WE MET, I thought they were such great guys because of how wonderfully they treat Tamryn.
SUMMARY
Angel Whittaker earned his scars the hard way, but the scars that can't be seen are the ones that haunt him the most. Since he moved to Fool's Gold, California, he's cobbled together a life for himself as a bodyguard trainer. If he's not exactly happy, at least his heart is safe. Working with pro-football superstars taught tough-talking PR woman Taryn Crawford one thing—she can go toe-to-toe with any man. But then dark, dangerous former Special Ops Angel targets her for seduction…and challenges her to resist his tempting kisses. Even in four-inch heels, Taryn never backs down. Unless, somehow, Angel can convince her that surrender might feel even better than victory
---
What do you think about this review?
Comments
No comments posted.

Registered users may leave comments.
Log in or register now!