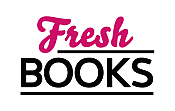 April showers are here, settle with a great read!
"Well-developed, fabulous characters!"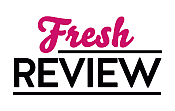 Reviewed by Miranda Owen
Posted February 28, 2014

Jamie Boleigh, the seventh Baron of Trehearth and Clare Greenough get married very early on in THE BRIDE INSISTS. I love a good "marriage of convenience" storyline. Clare needs a husband to get her odious cousin Simon out of her hair and stopping her from getting full access to her inheritance. Jamie needs cash to fix his moldering family estate and help his tenants.
Right before reading THE BRIDE INSISTS, I happened to read an article on contemporary egalitarian marriages. I think it helped put me in the right frame of mind for this book because, for me, the central plot of this story revolves around marriage and what Clare believes to be an equal partnership. Prior to their marriage, Clare has legal documents drawn up setting the terms of the marriage with respect to her money. She is marrying to keep access to her money. She doesn't want to marry and have to worry about losing her financial independence from a different quarter. In her mind, as long as she and Jamie discuss expenditures, they are equal partners in the household. What she doesn't know is that Jamie enters into their agreement thinking that she'll change her mind. I loved how the author does a good job of telling the story from both perspectives so that the reader can see where they're both coming from. Without that window into his mind, Jamie might seem too unfeeling. The conflict between Jamie and Clare is a huge source of drama but things never turn vicious, and both characters are very well-written and appear sympathetic at times.
THE BRIDE INSISTS is all about the great characters, for me. Clare is my favorite -- very strong, and intelligent, but the secondary characters were fabulous as well. I liked how Jane Ashford explores the nuances of Jamie's relationship with his two younger twin sisters. Tamsyn and Tegan are a handful but I like the depth that Ashford gave their characters. I also really liked Jamie's friends, Harry and Andrew. I especially hope the author will do a story about Andrew in the future. I liked his romantic streak and his perceptiveness -- a sexy combination. I loved the secondary romance in the story involving Clare's paid companion. Selina is a great character in this story and I enjoyed reading about the maternal relationship between her and Clare. I look forward to reading more books by this author!
SUMMARY
Sparks fly in this sexy, fast-paced Regency romance by acclaimed, bestselling author Jane Ashford
When governess Clare Greenough learns she's inherited a fortune, the good news comes with a catch: it will be held by her cousin until Clare can find a husband. To stave off ruin, Jamie Boleigh, the seventh Baron of Trehearth, agrees to marry Clare under the condition that she controls the money, a provision he hopes to overturn. Their passionate relationship becomes a battle of wills. When the cousin tricks Jamie into betraying his wife, he'll have to prove the truth or lose her forever.
---
What do you think about this review?
Comments
No comments posted.

Registered users may leave comments.
Log in or register now!