"Fun paranormal romance with great supporting characters!"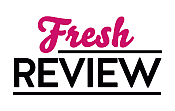 Reviewed by Miranda Owen
Posted February 25, 2014

KISSING WITH FANGS is Book three in Ashlyn Chase's Flirting with Fangs series. Even though this book makes reference to things that have happened in previous books, I think it is possible to enjoy KISSING WITH FANGS without having read those previous books. However, as a fan of Ashlyn Chase's other books, I was happy to see characters from her "Strange Neighbors" series pop up in this story.
One thing that is not hinted at in the book description is Claudia's alcoholism. Both the reader and the hero discover this at the very beginning of the story. The story itself is very light at times but I think the author does a good job of not making light of Claudia's addiction and effort to maintain sobriety. Claudia comes across as a very real character that becomes stronger over the course of the book. Anthony Cross, the vampire hero of this story, tries to be supportive in spite of not totally understanding her struggle. That is one thing I love about Anthony in this story -- even though he has emotions and flaws just like anyone else, he is always loving and supportive of Claudia. The two have known each other for five years while she worked as the manager for his bar. Upon learning about her addiction, he decides to rebuild his ruined property as a tea room rather than the bar it used to be in order to help Claudia. There are tons of steamy scenes between the two and the chemistry works. Since Claudia is a human and Anthony is a vampire, the book explores that dynamic and the potential obstacles to their happiness. The question that is always hovering over the relationship is: Is she willing to change for him or is he willing to change for her?
There were a few different sources of conflict in this book, and a few surprise twists. Anthony and his friends are looking into the disappearance of paranormal beings from around town. It's something that's part of the overall story, but I think the focus of most of the book is on Anthony and Claudia's relationship. The evil researchers and their secret lab are focused on more toward the last half of the book. I liked the secondary romances in KISSING WITH FANGS and enjoyed the supporting characters. I look forward to reading the next book in this series and other books by Ashlyn Chase.
SUMMARY
Will she be willing to commit her heart for all eternity once the fangs come out?
Claudia Fletcher has her MBA and a stellar resume, so when the bar she manages burns down, she could easily move on to bigger and better things. But something about the bar owner, Anothy Cross makes it impossible to leave.
Anthony has never let on to the general public that he's a vampire, and most of his staff members have no idea Boston Uncommon was a safe gathering place for supernaturals of all kinds. Now that it's nothing but ash, the tentative peace among warring factions is starting to crumble. The last thing he wants to do is put Claudia in danger, but he also knows there's no way he can let her go...
---
What do you think about this review?
Comments
1 comment posted.
Re: Fun paranormal romance with great supporting characters!

I just realized I never thanked you for the awesome review! Ack! I'm so sorry. I have to claim distraction by shiny objects.
Seriously though, you wrote a wonderful review and I'm so very grateful for your kind words. Thank you, thank you!
(Ashlyn Chase 7:31am March 21, 2014)
Registered users may leave comments.
Log in or register now!