"Fall in Love"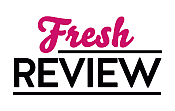 Reviewed by Sharon Salituro
Posted December 7, 2013

Romance Erotica Sensual | New Adult
Pepper has always wanted to be part of a happy family. Pepper's life growing up was not the best in the world. She was very close to her father, but after he passed away, it was just her and her mother. Her mother was only after which man would treat her right. Pepper's best friend, Lila comes from the family that she has always dreamed of. Pepper dream is to marry Lila's brother Hunter. When Lila calls to say that Hunter and his girlfriend have broken up, Pepper is thrilled.
Emerson, Pepper's roommate in college, decides that she needs to find someone who will give her a few pointers. So let the fun begin. Emerson takes the lead in this, deciding that Pepper needs a complete makeover. Emerson picks out her not only her outfit, but the man that will give her all the pointers she needs.
Enter Reese, a bartender, who has a reputation of being a love um and leave um guy. Emerson feels this is the right guy for Pepper. Pepper is not real sure of the plan, but goes along because she really wants to be able to show Hunter what she has.
Pepper has no idea what to do when she is finally alone with Reese. Reese makes her feel like no one has ever made her feel. As much as Pepper knows that she wants Hunter, she just can't get Reese out of her mind.
With her new confidence and make over Hunter finally notices her and not just as her sister's best friend. Finally he asks her out and Pepper now feels all of her dreams will come true. But there is still Reese. When she goes home for Thanksgiving with Hunter, things just don't feel right anymore. She misses Reese.
Will his FOREPLAY finally convince Pepper that he is the right man for her?
Sophie Jordan's book is delightful and comical. The story line is probably new adult, but I really like the way she writes. I never attended college, but after reading this book, it is not hard to see what girls go though when they go. Sophie shows not only the serious side of first love but the funny side of it. Since this is The Ivory Chronicles series, I am sure the other ones probably take up the story line of the other roommates.
Learn more about Foreplay
SUMMARY
Before she goes after the life she's always wanted, she's about to find the one she needs.

Pepper has been hopelessly in love with her best friend's brother, Hunter, for like ever. He's the key to everything she's always craved: security, stability, family. But she needs Hunter to notice her as more than just a friend. Even though she's kissed exactly one guy, she has just the plan to go from novice to rock star in the bedroom–take a few pointers from someone who knows what he's doing.

Her college roommates have the perfect teacher in mind. But bartender Reece is nothing like the player Pepper expects. Yes, he's beyond gorgeous, but he's also dangerous, deep–with a troubled past. Soon what started as lessons in attraction are turning both their worlds around, and showing just what can happen when you go past foreplay and get to what's real...
Videos

Do They Get it Right?
---
What do you think about this review?
Comments
No comments posted.

Registered users may leave comments.
Log in or register now!