"Can Fate make a princess out of a girl from Pennsylvania?"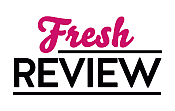 Reviewed by Jennifer Barnhart
Posted December 1, 2013

Allie Munroe and four classmates are at the library working on a school project when they're transported into the magical world of Nerissette by a fairy tale book and a talking cat. In Nerissette, things work a little differently. People are ruled by Fate, goddess of this world, and karma determines a person's social status. So Allie, who might as well have been invisible in the human world, is the Crown Princess. Unfortunately, she's a Crown Princess in name only. The true power behind the throne lies with the Fate Maker, a powerful wizard who will do anything to keep it that way: even make alliances with the trolls who harvest humans as payment for their support. All Allie really wants is to go home but as long as the Fate Maker is in charge, she and her friends will never find their way back into the human world, and Nerissette will be subjected to a power-hungry wizard who cares nothing for the people. Allie has no choice but to step up and be the warrior queen that Nerissette desperately needs, but what does a girl from Pennsylvania know about ruling a kingdom or being a princess? Allie must learn quickly or her friends will pay the price.
EVERLAST by Andria Buchanan is the first book in The Chronicles of Nerissette in which she creates an enchanted kingdom filled with powerful magic, fantastic creatures, and shaky political alliances. Fate and karma are very hard concepts for me to read. What can I say? I'm truly a believer in creating your own future through personal choice and action. There is no pre-determined path that we must follow. So when I first started reading, I'll admit to bristling a little each and every time Fate with a capital F was mentioned. Buchanan though quickly addresses the issue of Fate through Allie, the main protagonist, which I really appreciated. Allie is an American girl. She believes in making her own choices. She doesn't accept blindly that she's some great princess who will become a warrior queen to lead Nerissette into a peaceful future. She questions the entire concept of Fate and she questions her ability to be such a leader.
I really like that Allie stays true to who she was in the human world. She doesn't suddenly become assertive and confident. She still questions whether she has the skills needed to be such a leader. At times the questioning was a little too angst driven, but on the whole, Allie's self-doubt was effectively used to emphasize the themes of personal choice and tolerance. Allie is thoughtful and considerate. She does't see the different races (goblin, dryad, human, fairy, dragons) as inferior or superior. She sees people as individuals and treats them as such.
The world of Nerissette is complex and huge. It's a little hard to take it all in in the first few chapters as the rules of the world are being established, but Buchanan does a great job of reminding the reader throughout the story of the intricate relationships between characters, world, and the political structure. One of the best aspects of the fantasy genre is the creation of new worlds, and it is one of the most challenging to write because it must be easily understood but feel complete and realistic.
Buchanan has established a very interesting and intriguing world that I can't wait to see how she expands as she continues to write The Chronicles of Nerissette. EVERLAST by Andria Buchanan kicks off an interesting new series that questions the concept of destiny by throwing five American teens into a fantastical world ruled by Fate. Whether Allie's destiny is one of her own making or one she was born to fulfill is yet to be determined, but it will be interesting to see how this series progresses and how the world continues to expand.
Learn more about Everlast
SUMMARY
Allie Munroe has only ever wanted to belong, maybe even be well liked. But even though she's nice and smart and has a couple of friends, she's still pretty much the invisible girl at school. So when the chance to work with her friends and some of the popular kids on an English project comes up, Allie jumps at the chance to be noticed.
And her plan would have worked out just fine…if they hadn't been sucked into a magical realm through a dusty old book of fairy tales in the middle of the library.
Now, Allie and her classmates are stuck in Nerissette, a world where karma rules and your social status is determined by what you deserve. Which makes a misfit like Allie the Crown Princess, and her archrival the scullery maid. And the only way out is for Allie to rally and lead the people of Nerissette against the evil forces that threaten their very existence.
---
What do you think about this review?
Comments
No comments posted.

Registered users may leave comments.
Log in or register now!