"He has his hands full ... keep her safe and get her to accept his love."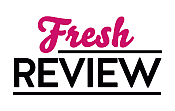 Reviewed by Annetta Sweetko
Posted November 26, 2013

Tatiana Winters is a veterinarian and she is also a Timber Wolf Clan member but to the Purist she is a disgrace. She is a half breed, something that should never have been born. So she has made a life of her own as a human. Tatiana will go through life UNCLAIMED by any Amoveo male. Or so she plans. Things change when she is called to check on the sick horses owned by Amoveo Prince Richard and in doing so finds herself face to face with the one thing she wanted desperately to avoid ... her mate.
Dominic Trejada is tiger clan member and a Guardian for the Prince of the Amoveo. He is unmated and for a male that is not a good thing. If the male doesn't find his mate by the time he reaches his thirtieth birthday he loses his abilities to shift and the other magical abilities they possess and basically be human. He is lucky that she came along but now he has his hands full trying to convince the woman they are perfect for each other, while keeping her and the others safe from Purists and human assassins called Caedo. Can he convince the stubborn woman that being destined for one another is a good thing? That it is more than physical? Or will he lose her to the life she made for herself.
UNCLAIMED will hold you glued to the pages with its fast paced action, humor, touching emotion and of course very steamy romantic moments. In a few pages you will see where Tatiana is coming from and understand that her plans do not include the destined mate thing. She doesn't believe it could possibly be a partnership but could only lead to the subjugation of everything she thinks is important. It is up to Dominic to make her believe that she is the most important thing in the world to him. I believe by the end the perfect solution is met by both of them to everyone's, readers included, satisfaction.
Author Sara Humphreys has a way with words that allows deep emotion, joking camaraderie and serious kicking butt to blend into an action packed romance that readers of both paranormal and romance will love. This is the fifth of Ms. Humphreys continuing series The Amoveo Legend and is as fresh and intriguing as the first and already I can't wait to get my hands on the next one.
SUMMARY
A shape-shifter must learn to trust her destined soul mate if she wants to survive.
Tatiana Winters, from the Timber Wolf clan, is a spirited veterinarian who wants nothing to do with the Amoveo-the ancient race of shape-shifters who live secretly among humans. But when the Amoveo Prince's horses fall sick, Tatiana reluctantly heads to his ranch to help. When she meets Dominic Trejada, a handsome warrior from the Tiger Clan, they instantly clash and sparks ignite. But when danger stalks near, they will have to find a way to trust each other if they want to stay alive.
---
What do you think about this review?
Comments
No comments posted.

Registered users may leave comments.
Log in or register now!