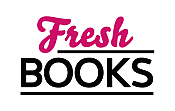 Books to enjoy in May! Let your reading blosson!
"Fall in love with the man responsible for Sarah being unwed? Never! If only he hadn't kissed her."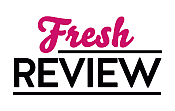 Reviewed by Rosie Bindra
Posted October 16, 2013

Having missed her first season due to her cousin fleeing the continent after taking part in a duel, Sarah Pleinsworth has laid the blame of her unmarried status solely on the shoulders of one person, Hugh Prentice. If it weren't for him, she'd be married by now and not forced to participate in the annual Smythe-Smith musical. So when she's saddled with the man during her cousin's wedding, forced to endure his company for the sake of her family, she comes to realize he may not be as bad as she once thought. In fact, if his kisses are any indication, he might just be the man she's been waiting for.
Ever since a duel left him with a ruined leg, Hugh has given up his dreams of marrying. After all, what lady wants a man who limps and cannot dance? Even if he still had a chance to wed though, one lady Hugh certainly does not want is the overly dramatic Sarah Pleinsworth. Every conversation he's ever had with Sarah has resulted in her slinging insults and accusations at him as if they were knives. So how is it that Hugh finds himself seeking out the lady's company more and more? When Hugh finds himself fantasizing about the delectable lady, he knows he's in trouble, and after one kiss, he knows it's too late to turn back.
She's back! This is the Julia Quinn I fell in love with! With THE SUM OF ALL KISSES, the third book in the Smythe- Smith series, Quinn returns to her classic roots and proves she still has the ability to make you laugh out loud and fall in love. Hugh and Sarah are quintessential Quinn characters whose witty banter will keep you in stitches. Hugh, probably considered a villain by most readers who have read the previous books in this series, will steal your hearts given everything he's been through with his family. Sarah, with her quick wit and forceful personality, is just the type of heroine Hugh needs to bring him to life. Full of memorable characters, such as Sarah's precocious little sister, Frances, and the infamous Smythe- Smith musical, THE SUM OF ALL KISSES is Julia Quinn at her comedic best. Pick up a copy and prepare to fall in love all over again.
SUMMARY

Hugh Prentice has never liked Lady Sarah Pleinsworth, and his opinion is confirmed when he overhears her yammering on about how she must get married this season or she will simply die. He's never had patience for dramatic females, and the words shy and retiring have never been in Sarah's vocabulary. Besides, even if he did grow to enjoy her company, it wouldn't matter. A reckless duel has left this brilliant mathematician with a ruined leg, and now, unable to run, ride, or even waltz, he could never court a woman like Sarah, much less dream of marrying her.

Sarah has never forgiven Hugh for the duel he fought three years earlier, the one that forced her cousin into exile, nearly destroying her family. But even if she could find a way to forgive him, it wouldn't matter. She doesn't care that his leg is less than perfect, it's his personality she can't stand.

But when the pair is forced to spend a week in close company they discover that opinions––even those firmest held––can, in fact, be altered. And when a kiss leads to two, three and four the mathematician may lose count and the miss may, for the first time, find herself speechless.
---
What do you think about this review?
Comments
No comments posted.

Registered users may leave comments.
Log in or register now!