"Ghostly Dream Love Turns into the Real Thing"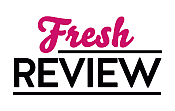 Reviewed by Sarah Horwath
Posted September 28, 2013

In DREAM NIGHTS WITH THE CEO, Wyatt Monroe is a millionaire and owns his hotel chain of Bed & Breakfasts. Megan Bradford works for Mr. Monroe as his assistant. When they go on a little journey to find new hotels for Wyatt to own, things start to shift from co-workers to lovers. While at a certain B&B weird things start happening and ghosts start appearing after the two spend a night together, but neither can remember the night.
DREAM NIGHTS WITH THE CEO was very interesting, Wyatt first came off as a little bossy and it seemed as though he wanted everything perfect in his life. You get to learn from Meagan how he always needs to be texted the weather and its seems they both are a little bit of workaholics. When the two journey to a B&B where there seems to be some ghostly encounters they sharing very erotic dreams and after sharing one night that they can't remember, they get a little surprise.
I really enjoyed DREAM NIGHTS WITH THE CEO, I love all things ghostly so this book was right up my alley, and had everything I wanted and more. This story is a little tough to get through because so much is happening and you have to remember certain aspects of the story because they are very important later on in the story.
The characters and the story line were very well written, I felt like a got to see a very real working couple become a very real romantic couple. This story is a little deep there happens to be trouble for both the main characters and they both must face the obstacles put in front of them by an old captain hunting the B&B.
DREAM NIGHTS WITH THE CEO is a great story, I recommend it anyone who loves romance but also for those who enjoy mysteries and ghost stories.
SUMMARY
Hotel chain CEO and millionaire Wyatt Monroe is a stick in the mud. Sure, he's hot as sin, even with the tie, but free-spirited assistant Megan Bradford refuses to jeopardize their perfect working relationship. Why mess that up with sex? She knows he's the love 'em and leave 'em type, and she's determined to find a family man.
Wyatt would never cross the line between boss and employee with Megan, no matter how hard it might be to resist the temptation. But when they visit a mysterious B&B in a bid to acquire the property, he starts having erotic dreams about the sexy brunette that make it hard to resist her in daylight.
Soon the line between reality and dreams further blurs when they learn they were sharing the same erotic dreams…
---
What do you think about this review?
Comments
No comments posted.

Registered users may leave comments.
Log in or register now!