"An enthralling mix of paranormal and steampunk romance!"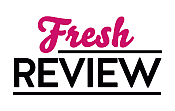 Reviewed by Annie Tegelan
Posted July 11, 2013

ENTHRALLED is an anthology comprised of four Bestselling authors, Lora Leigh, Alyssa Day, Meljean Brook and Lucy Monroe and their respective stories which follow each author's paranormal romance series.
Lora Leigh returns to her familiar Breed world with a long novella that is sure to satisfy reader's hearts while also taking them on a new, wild ride. This is the story of the dealer of death, Devil and his mate, Katie. What they undergo is not simply about finding each other, but also dealing with those enemies who want Katie dead.
Alyssa Day offers up a small serving from her new The League of the Black Swan series, this time telling the story of the swan itself. On every third night, Brynn transforms into a swan and sings until almost dawn while a fire demon who is also a firefighter named Sean catches this wild moment with his own eyes. A romance blooms between them as Sean tries to find out who is behind the fires happening around Bordertown. THE CURSE OF THE BLACK SWAN turned out to be my favorite story of the anthology.
Readers will be clamouring for Meljean Brook's Iron Seas story, SALVAGE about a man who has lost everything except his wife. Though that is on the rocks as well, Thom and Georgiana's marriage will not only be tested by time, but also by the air pirates who plan to steal Georgie away from him.
Lastly, Lucy Monroe, a new-to-me author tells the story of a werewolf and an eagle shifter. As this is a new author to me, I was surprised to see the amount of character depth and detailed world-building this novella had to offer. Bryant and Una's story has convinced me to give Monroe's Children of the Moon series a try!
An enthralling mix of paranormal and steampunk romance, this anthology will captivate your senses and leave you spellbound by the abundance of mystical creatures and their passionate love.
SUMMARY
They have the power to hold you spellbound, to captivate your senses, and to keep you forever in their control. Forever enthralled… #1 New York Times bestselling author Lora Leigh returns to her sensual world of the Breeds…as one stubborn Breed meets her match, and can no longer deny her mate—or the fierce desires of her own heart.
New York Times bestselling author Alyssa Day introduces the League of the Black Swan…and the dangerous game one woman plays when her family's curse dooms her to kill the man she loves. New York Times bestselling author Meljean Brook delivers a new story in her steampunk world of the Iron Seas…as a man who's lost everything returns home to find that not only is his marriage in jeopardy, but he must now fight air pirates who intend to steal his one remaining treasure—his wife. And Lucy Monroe, national bestselling author of the Children of the Moon novels…unleashes the feral passions of a werewolf on the body, mind, and soul of his prey, his lover, his lifemate.
---
What do you think about this review?
Comments
No comments posted.

Registered users may leave comments.
Log in or register now!