"A daughter's death bed promise to her father forces her to deny a true love."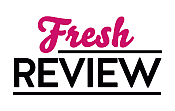 Reviewed by Kay Quintin
Posted June 3, 2013

Sophia Hart has recently become a ward of her father's partner, Sir Randolph Gibson. Her mother died when she was just a child and following her father's death, she seeks a husband to fulfill her promise to her dying father from London's society of marrying a titled man. Sophia is chaperoned by her twin aunts, June and Mae Shevington. As heiress of Shevington Shipping Company she plans to choose a man that will allow her to manage her company.
Twins Matson and Iverson Brentwood, illegitimate sons of Sir Randolph, have recently relocated from Baltimore to London with plans of operating their ship building company. Recently learning of their true heritage, the brothers vow to hate their biological father. Completely obsessed with Sophia after meeting her at one of the nightly balls, it doesn't take the innocent long to feel the passion she feels with this untitled handsome rogue. Passion soon leads to clandestine trysts but Sophia still stands true to her promise that only a titled gentleman will do, even after her innocence has been taken and her love given to Matson. No other gentleman can stir her senses or make her heart throb with heat the way he does. To walk away from him and accept the caresses and kisses from another is something Sophia dreads. With no possible chance for Matson, the decision is made to leave London where he doesn't have to watch another man have the woman he desperately loves. Sophia must look into her heart and learn some truths which have not been previously revealed to her to seek her own true happiness.
As always, Amelia Grey has created another great story of forbidden love. The story is sensual and touching. I love the witty and clever way she has matched the sexy and handsome lover with the spirited and head strong innocent woman. THE ROGUE STEALS A BRIDE is a definite read which will not disappoint you. This author has a way of putting words together to give the reader the excitement and entertainment they are looking for to escape the daily humdrum of life.
SUMMARY
Matson Brentwood has finally met the woman of his dreams. The lovely, red-haired Sophia Hart heats his blood like no other lady. There's just one problem—she is the ward of the man he's sworn to hate.
Newly arrived in London, Miss Sophia Hart is looking for a husband-for herself and for her spinster aunt who has decided she wants a man. When her search lands her in front of Matson Brentwood she wants nothing more than to give in to his maddening charms. But she must deny her love for him and pay her debt to her father for costing him the love of his life. Was their love doomed from the start, or can Sophia and Matson find a way to be together?
---
What do you think about this review?
Comments
No comments posted.

Registered users may leave comments.
Log in or register now!