"He starts out as only her human bodyguard but ends up so much more."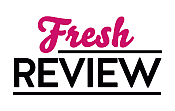 Reviewed by Annetta Sweetko
Posted April 14, 2013

Marianna Coltari is an Amoveo, a dream walking shapeshifting telepath, and Pete Castro is a human her brother Dante has hired as her bodyguard. Stupid for a woman who could turn into a bear to need a bodyguard but that's her worrywart brother. They have no idea that this perfectly planned situation is going to become UNDONE for all of them.
There are secrets that both Marianna and Pete have been keeping. One is that the dream walking shapeshifter has found Pete in her dreams and that's usually how an Amoveo finds her mate. But how is it possible? He's a human. She has no idea Pete, a former cop, knows all about Amoveo and knows exactly what she is. But he also has his hands full trying to protect Marianna from others of her kind who want to keep their blood pure. It seem that too many of the Amoveo have gone and mated with half breeds or worse humans, and tainted up the bloodlines. The Purist wants to stop that from happening and will use any means necessary.
UNDONE is a fast paced gripping story that starts out with a bang and continues straight to the explosive ending. There are quite a few twists and turns as the couple clear up all the remaining surprises, especially the biggest one that Pete faces. I have read a number of books by Sara Humphreys and each one is unique with characters that you immediately want to read more about. The author's talent is holding the reader in thrall and having them wait in breathless anticipation for the next one. I love the Amoveo Legend series and hope to see many more by this talented author.
Learn more about Undone
SUMMARY
The Amoveo are shapeshifting animal clans who live secretly among humans and must find their pre-destined soul mates while avoiding the enemy that seeks to destroy them all.
Party girl Marianna Coltari is an unmated pureblood Amoveo who wants nothing to do with the ongoing war that took her father's life and continues to consume her brother Dante's. But when she is targeted by one of the clans, she has little choice but to run and hide in a cabin with Pete Castro, a retired cop from her brother's security firm. There, Pete and Marianna explore an intensifying attraction between them until danger is at the door and there's no escape.
---
What do you think about this review?
Comments
No comments posted.

Registered users may leave comments.
Log in or register now!