"A Journey to Discover Her Heritgage Leads to an Unexpected Love"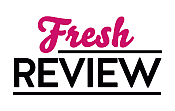 Reviewed by Joanne Bozik
Posted December 29, 2012

Phoebe Linville grew up in a Quaker household, her one joy having been the bedtime stories her mother had told of magical fairies that roamed the country side of her old country. After marrying a Quaker and moving to America, her mother became estranged from her English relatives. Phoebe's father understood how much comfort her mother had taken in the telling of these stories. After her parents have passed she receives a letter from her Grandfather inviting her to England His letters fill her with the warmth, that has been missing in her life. She has never met her grandfather but soon sails to England to meet him. Phoebe has high hopes of meeting not only her grandfather, but all of the family her mother left behind.
After a storm filled voyage, which takes almost a month to Phoebe arrives in England only to be told that her grandfather has passed on from an infection. She faints into the arms of the messenger, Major Lucas Stanton, a distant cousin. But when Lucas tells Phoebe of her grandfather's dying wish that she marry Lucas, she collapses once again into his arms. Major Lucas Stanton, the eighth Earl of Merritt, is the heir to Phoebe's grandfather's estate. He has made a vow to the old earl that he would take care of Miss Linville, and he is determined to honor that promise. To placate the dying man, he has agreed to consider the marriage proposal if Phoebe is amenable. However, Phoebe seems to find the prospect disconcerting. At first, Lucas had not thought she could survive the ton or marriage to him, but after sitting and talking to her, he is pleasantly surprised by her inner fire.
Phoebe is determined to return to America to her half-brother and his family, for she feels very strongly that love should play a big role in marriage, where Lucas does not. Nevertheless, Lucas decides to do all he can to get her to remain in England; both to honor a promise made to a dying man and because it is possible she is just what he needs in his life. In fact, she might be the antidote to the woman he had once loved and who had destroyed his life. Spending time with him and succumbing to his devastating kisses, she finds herself in a compromising situation, and they are forced to wed. After the hasty wedding, they retire to their home, Mistletoe Manor, but can they overcome the differences in their pasts and the threat of smugglers?
A most tasty treat, HIS MISTLETOE BRIDE, the latest book by author Vanessa Kelly, is a heartwarming, witty and passionate historical romance that will keep you up late into the night! This author brings the characters to life and you feel that you are in the story. HIS MISTLETOE BRIDE is a must read and I look forward to more from Vanessa Kelly
SUMMARY
Blame It On The Mistletoe--When Major Lucas Stanton
inherited his earldom, he never dreamed his property would
include the previous earl's granddaughter. Phoebe Linville
is a sparkling American beauty, yes, but with a talent for
getting into trouble. Witness the compromising position that
forced them into wedlock. Whisked away to Mistletoe Manor,
his country estate, it isn't long before she is challenging
his rules--and surprising him in and out of bed-- Phoebe has
no intention of bowing to Lucas's stubbornness even though
he offers all that she wants. His kisses and unexpected
warmth are enticing, but Phoebe is determined to show the
earl of Merritt what real love is all about. And if that
takes twelve nights of delicious seduction by a roaring
fire, she's more than willing to reveal her gifts very
slowly--"The perfect holiday treat!" --Kieran KramerPraise
for Vanessa Kelly and My Favorite Countess"In her latest
sublimely sensual Regency historical, Kelly delivers wit, a
tightly knit plot, a refreshingly different hero, and a
realistically complicated heroine, who could give Scarlett
O'Hara a good run for her money." --Booklist (starred review)
---
What do you think about this review?
Comments
2 comments posted.
Re: A Journey to Discover Her Heritgage Leads to an Unexpected Love

Thanks for the lovely review, Joanne! So glad you enjoyed the book!
(Vanessa Kelly 4:21pm March 7, 2013)
Your welcome and thank you!!!!!!! Love your books, Joanne
(Joanne Bozik 6:10pm March 7, 2013)
Registered users may leave comments.
Log in or register now!