"This passionate Alpha will do anything to protect his mate ... anything."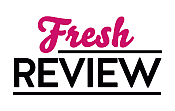 Reviewed by Annetta Sweetko
Posted October 20, 2012

PRIMAL POSSESSION is the second in the Moon Shifters Novels.
Shifters are not a secret any longer and though most have accepted them; there are those who never will. The Antiparanormal League (APL) wants to show them in their true light, as the animals they are, by fair means if possible but if that's not working out, foul means will do just as well.
Liam Armstrong, second in command to his pack, has been chasing December McIntyre since they moved into Fontana, North Carolina. December is a redheaded human who has a past with shifters that doesn't lead her to think kindly to his attempts.
It looks like his interest in December has caught the eye of the APL. She has gone through a couple of kidnapping attempts including one where the guy pretends to be a tourist and gets her to go out with him, when he takes her back to her store he attempts to inject her with something to knock her out. She escapes but Liam vows to watch over her more closely, so much so he moves in.
A secondary couple Kat Saburova, December's best friend, and Jayce Kazan an enforcer for the council that rules the shifters add a lot of color and excitement to the storyline. They were lovers but she left him due to his inability to commit to her. Now she is very adamant about not seeing him again, but he is too alpha to listen to her. She is also being watched by the APL.
PRIMAL POSSESSION is impossible to put down, every time I thought I found a good place to take a break, up popped something I just had to read to see where it went. There are a number of characters in this book that could be confusing but aren't. PRIMAL POSSESSION flows easily as Ms. Reus bangs out a top- quality story. I loved the twists and turns the plot takes as we get to know the poles apart couple and find that no matter what you are there is someone out there who can love you.
SUMMARY
To protect her, he will unleash the beast within…

As his pack's second-in-command, lupine shifter Liam Armstrong gives orders and takes what he wants—until he meets red-headed, blue-eyed December McIntyre. Liam knows the human beauty is his intended mate the moment he sees her, but December is far too strong-willed to accept his protection.

December, whose brother is the town sheriff, has every reason to mistrust shifters after one killed her youngest sibling. But the forceful and handsome Liam has gotten under her skin in a way she hadn't thought possible, and the desire she feels for him is almost too much to bear.

When a radical hate group targets all humans known to sympathize with paranormal beings, December is attacked in her bookstore. Reluctantly, she turns to the only one who can help her: Liam. And he is going to take her to places within herself she never knew existed.
---
What do you think about this review?
Comments
No comments posted.

Registered users may leave comments.
Log in or register now!