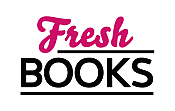 November's best reads...
"This engaging, tender tale embodies Amish romance at its finest."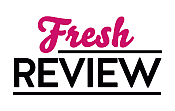 Reviewed by Melissa Kammer
Posted October 19, 2012

Widowed by war and left raising an infant son, Hannah Conroy is in dire need of assistance. She embraces the only offer given to her, a warm welcoming place in her aunt's home and a job in her aunt's bakery. Hannah has not been back to Pleasant Valley since her parents turned their back on the Mennonite faith when she was a child. She finds comfort in the simple ways, and marvels at the interaction among the English, the Mennonite, and the Amish. She meets William Brand, an Amish man, and finds him to be a true friend. Unfortunately, others are conspiring against her. Her father-in-law views her living among the Mennonite as turning her back on everything that his son and her husband stood for. He wants to take her son away from her, and raise him to be proud of a father who served his country. Can Hannah find the place where she truly belongs? What is she willing to sacrifice to keep her family together?
William Brand has always been overlooked. His older brother treats him as a child, and will not give him the chance to speak his mind. He has a talent for working with wood, and is grateful for the chance to work in his cousin's furniture store. His cousin is much more patient with him, and listens to his ideas even though his stutter makes it hard for him to form words. When Hannah and her young son come to town, he finds an unlikely friend. He is drawn to her as she patiently waits for him to say whatever it is he has to say. She listens intently, and does not dismiss him as most others do. She even offers to help him with his speech as she was studying to be a speech therapist. When trouble comes her way, William knows he is willing to do anything to help her. Will she accept his help? Or are their lives too different for them to remain friends?
Marta Perry treats us to an emotionally powerful romance. She brings us back once again to Pleasant Valley where cultures collide and anything is possible. We are able to visit with a few old friends to see how they are doing and are introduced to some new ones with a few problems. Whichever may be the case, her characters are well rounded and easily to identify with. Hannah juggles her relationships with her aunt, her father-in-law, and William while trying to figure out what is best for her and her son. William struggles to communicate his wants, his ideas, and his dreams even though he is a fully grown man capable of leading a family of his own. I was caught up in Hannah's and William's lives as they agonized over their troubles, determined whom to trust, and finally gained the strength to conquer their personal demons. HANNAH'S JOY is a heartwarming tale of two lonely people grappling with what life throws at them, but never relenting to the pressures around them. Ms. Perry writes uplifting romance, and it is always a treasure to read her stories. I love visiting Pleasant Valley and the interesting people who live there.
SUMMARY
Returning to Pleasant Valley is giving Hannah Conroy a much-needed chance at a new life. But now she must discover her true place in the world …
Unexpected tragedy has left Hannah without her soldier husband and a home for her baby son, Jamie. Seeking refuge, she comes to live with her aunt in Pleasant Valley, a place she hasn't seen since childhood, when her parents left the Mennonite faith. Working in her aunt's bakery is a way for Hannah to get back on her feet, but she isn't sure if she can live by tradition—or if she and Jamie should stay for good. She finds an unexpected, sympathetic listener in furniture maker William Brand. His stutter makes him feel like a permanent outsider in his Amish community, and he understands her loneliness.
Hannah is irresistibly drawn to the shy, caring William, and her education in speech therapy makes it natural for her to want to help him speak more easily. But how can she encourage his attention when she might someday leave Pleasant Valley, and when her father-in-law, a military officer, is scheming to take Jamie away from her? As William seeks the courage to stand up for the woman who believes in him, Hannah must decide where her true home lies—in the free, ever-changing world she knows, or in the simpler, loving community she's found…
---
What do you think about this review?
Comments
No comments posted.

Registered users may leave comments.
Log in or register now!