"Two men find love they thought lost forever."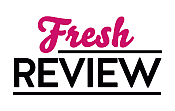 Reviewed by Kay Quintin
Posted September 29, 2012

Holiday Protector: Miriam "Miri" Duncan is just released from a Texas correctional institution after 432 days for embezzling $1,000,000. Accepting a ride from Dean Montgomery, the P.I. that stole her heart and turned her in, is just the beginning of dodging bullets and evading sure death. Miri is desperate to deliver the money to her siblings at Christmastime to help make up for being separated from each other as children. Dean intends to collect the finder's fee from his client, but changes his mind when he finds that the man is the same who deserted Miri and her siblings years ago and started a new family. Miri is only taking what she feels is due them in back unpaid child support. Neither she nor Dean could comprehend her father would rather hire thugs to kill her than to have his reputation soiled. Miri is no longer the one sought after by Dean but is now the protected one.
A Chance Reunion: Disgruntled Gage Chance, P.I., leaves the Chance Ranch in Texas in hopes of finding his sister, Cami, kidnapped as a small child 21 years ago. What he finds instead is a woman who resembles Alicia, his dead wife of 5 years. Similar and yet not the same, Gage has to uncover the woman's true identity. Confronted by Russians equipped with guns and a determination to kill them both, Elana, a gypsy Romanian, is only concerned that her child, gay, be safe. Hiding away together is only the beginning of the hot undeniable sex that makes it impossible for either of them to turn away. The truth is finally obvious to Gage that he has found his supposedly dead wife and can only think of protecting the one he still loves and making a family for the child he never knew he had.
Both tales are heart-warming stories of recovering a love believed to be lost forever. The stories are filled with excitement and lots of blood sizzling sex, revealing the true feelings of love found. You are guaranteed to walk away with a warm glow in your heart for both of the women in these stories.
SUMMARY
Two stories of private investigators hot on the trails of the women they love...just in time for Christmas!
Holiday Protector by MARILYN PAPPANO
The last person Miri Duncan wants to see on her first day out of jail is P.I. Dean Montgomery-the man who put her there. But when their cross-country drive turns dangerous, she can't deny that Dean's protection is good for her. But is it good for her heart?
A Chance Reunion by LINDA CONRAD
Who is the mysterious woman who looks so much like his dead wife? Gage Chance doesn't know, but he has to find out. And when bullets begin to fly, he'll risk his life to save hers and get to the bottom of things. Will the truth be more than he can handle?
---
What do you think about this review?
Comments
No comments posted.

Registered users may leave comments.
Log in or register now!