"The latest installment of the amazing "A Children of the Moon" series"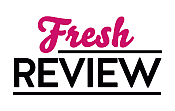 Reviewed by Annetta Sweetko
Posted September 20, 2012

In DRAGON'S MOON the shifters; wolf, bird or cat call themselves Chrechte but they do not always get along and some even believe they should rule the world and rid it of those they consider weaker. Eirik, the only living dragon shifter as well as raven and prince of the Ean (bird shifters), faces a decision that must be made for his people to survive. He relinquishes his right to rule as Prince and allows his people to move from the forests to join with the faol (wolf shifters) clans. They do not fully trust them but they will not survive without them.
Years ago, Ciara watched a dragon kill her brother and his friend in the protection of two of the Ean children. She never tells about the dragon, mostly because she did not want it known that her brother and the other man she disliked had threatened the children. She took her brothers ashes and scattered them as they should be with proper prayers.
How was she to know that the dragon and man would one day find her and join with her on the quest that she had no desire to go on? The future of all Chrechte was not something she could turn her back on besides, the dragon helped her sleep keeping the dreams that haunted her away. Ciara and Eirik band together to find the sacred stone that was in her dreams and in the process of the journey they give each other what neither imagined possible.
I loved DRAGON'S MOON, but, I would suggest for a first time reader of Children of the Moon novels that you read the glossary at the back of the book to help with some of the "foreign" terms. DRAGON'S MOON is a remarkable combination of Scottish highlanders and paranormal alphas, which can be considered one and the same, with a mix of no nonsense and dashes of pure magic. The greatest magic was seeing two people who were not looking, find what was missing in their lives as Eirik and Ciara did. I am ready to read the next installment of this series and go back and get the earlier ones.
SUMMARY
He's a dragon intent on saving his people from destruction by the Fearghall and she is a wolf who blames the dragon for the deaths of her brother and mother. They're true mates, but will that be enough to overcome ancient prophecies, debilitating visions and a dragon's fire?
When Erik, the only living dragon shifter, and prince of the Ean, killed her brother, Ciara was left alone to face her prophetic dreams. Now, in order to find the wolves' sacred stone and save all the Chrechte from destruction, she needs her enemy's help.
Erik was only protecting the children of his people, but that day in the forest left a mark on him as well. Controlling his dragon's fire is the most difficult thing he's ever done—until he and Ciara are forced to face not only their shared tumultuous past, but a hallowed bond stronger than they realize. As avowed enemies and predestined mates, their quest ushers them into a world of great danger, and a passion hotter than the dragon's fire.
Excerpt
Chapter One
He is king who fears nothing; he is king who desires nothing! ~ Lucius Annaeus Seneca

1149 AD
Highlands of Scotland
Land of the √Čan

"You are certain this is the right path you take?"
At his grandmother's voice, Prince Eirik Taran Gealach Gra turned from his contemplation of the forest below. One day soon, this view would be naught but a memory for him. He refused to grieve the consequences of a choice he had made for the good of the √Čan though.
He was their prince. It was his duty.
Bowing his head, he greeted the raven shifter whose hair was still more black than silver despite her many years. "Anya Gra."
Grandmother she might be, but she was still the spiritual leader of the √Čan and the oldest member of the Triumvirate.
"I cannot help but think you give up too much for the sake of our people." Troubled brown eyes in a face lined with concern met his.
Now was not the time to question the decision he had made and the three members of the Triumvirate (including his grandmother) had approved. They had known this day was coming since he had refused the ceremony that would declare him king of his people, sovereign over their lands.
To accept the role would have prevented the √Čan from joining the clans honorably before Eirik's death. At the time, his grandmother had counseled against jeopardizing the future of their people that way, though she had insisted he take his father's name as was custom.
Anya Gra herself had declared that the good of their people demanded sacrifice. Eirik had agreed and he had made that sacrifice, becoming the first Prince Eirik not to be named king. Now she balked at him making another forfeit they both knew to be necessary.
"You agreed the √Čan need to join the clans to survive; when it was first spoken of, it was your idea."
"Aye, but at the cost of your leadership of our people?" She shook her head.
"I do not cede leadership of the √Čan; I only give up the daily running of a clan. It is the only way. I will not kill a clan chief just so that I might play political leader."
"Why not? You are a dragon." Eirik's younger cousin asked as he joined them on the platform outside what had been home to the √Čan royalty for more than two centuries.
A home among the trees, reachable only through flight, none of the humans that lived among them had ever seen inside its walls. And in less than the passage of two full moons, he would no longer see it either.
"Fidaich, who would you have me kill in battle for his position?" Eirik demanded of his favorite kin. "Those who have fought beside our people these past seven years, protecting us and helping us to find a way out of this secret life in the forest? The Sinclair? Buchanan? The Donegal maybe? I would have to kill my own brother by marriage to take that clan's leadership, not to mention one of our own."
For Crispin, the laird–in–training under Barr, would surely challenge Eirik should he do the unthinkable and kill the acting laird and man married to Eirik's only sister, Sabrine. Hell, Sabrine would probably kill Eirik before Crispin ever got the chance to put forth a challenge.
That thought, at least, came close to bringing a smile to Eirik's face.
Fidaich shrugged, showing a bloodthirsty side not often seen among the ravens. "There are other clans in the Highlands."
"None that will guarantee our people safety by the word of their chief and pack leader." He had both with the Sinclair.
And those of the √Čan joining the Balmoral and Donegal clans had the same.
"With a dragon as our prince, we need no other leader's assurances." Fidaich drew himself up, trying to look older than his thirteen years.
One day, the boy would be a great warrior, but there was still too much of the child who had nearly died at the hands of a sadistic wolf now. Fidaich had more reason than most not to trust the wolves, or care that one might have to die for Eirik to take place as a clan laird.
Which did not mean Eirik shared his young cousin's attitudes. He'd killed the wolves that threatened Fidaich and Canaul, in a moment of horror that would forever burn in Eirik's memories.
"I cannot be everywhere and well you know this. If we do not have the loyalty of a clan, we only trade one hunting ground where raven are the prey for another."
"In the old days—"
"What you know of the old days is from the stories told to entertain children. They were not so filled with glory and victory as the storytellers would have you believe," Anya Gra gently chided the boy.
Fidaich pouted, a clear reminder he was yet to become a man. "Those stories are our history."
"Aye." Grandmother's eyes filled with sadness. "Part of it. The rest of our history is not shared so often."
But it was shared and Fidaich was well told on the unhappy lessons of the Chrechte's past.
"The old ways nearly decimated all the peoples of the Chrechte." Eirik laid a hand on his cousin's shoulder. "Is that what you want?"
Fidaich deflated like a pig's bladder with a small leak. "No."
"Nor I am sure, does he wish to see the loss of our people's identity either." Anya Gra spoke mildly, but the rebuke was there.
How could she think Eirik, last true prince of their people, would allow such a thing? "We do not."
The √Čan were an ancient race that by their very nature would always stand apart from the human clans and the Faol that currently lived among them. While Eirik would not be clan leader, he was still their people's prince.
His new duties removed him from the politics of running a clan, but left him with responsibilities easily as far reaching, if not more so, than the ones he currently carried.
When his grandmother made no word of reply, Eirik reminded her, "Both you and I are on the new Chrechte council."
Each of the Highland packs living among the clans had members on the council. A shifter from each group of the √Čan joining the different clans had been appointed a spot on the council as well. Anya Gra, as spiritual leader, held her position independently of which clan she chose to make her home.
Right now that clan was the Donegal, so she could be close to Eirik's sister, Sabrine. Not to mention Sabrine's son, Anya Gra's only great–grandchild thus far.
Both the Faol and the √Čan were to be represented in the council and given the opportunity to contribute to interpreting and enforcing the ancient laws governing the Chrechte.
Eirik could not be certain this would prevent the past from repeating itself, but he had faith. If he did not, he would not have agreed to the terms put forth for the √Čan joining the clans.
He was their prince and would protect his people with his life and when necessary with the dragon that lived inside him.
Eirik reminded his grandmother, "It has been agreed that in matters of the √Čan, I have final say...even for those among the other clans."
It was not a perfect solution, and relied on the integrity and cooperation of the Faol lairds, but Eirik would trust Barr, Talorc or Lachlan with his life. Trusting them with the lives of his people was that much harder, but he would do it.
For the good of the √Čan and their long term survival.
"If the council is so good, why are there no members from the lowland clans?" Fidaich demanded.
Anya Gra chuckled. "Oh, child...we are Chrechte. Even the raven are too contentious to be fully united."
It was true. Some of the √Čan had refused their prince and Triumvirate's recommendation to merge with the highland clans. A handful of ravens, a couple of eagles and a few of the humans who had made their home among the √Čan had elected to remain in the forest. They would continue to live as the √Čan had for the past two hundred years, hunted like prey and forced to hide their very existence.
"You should stay here, and lead the √Čan that do not want to join the clans," Fidaich said, showing his thoughts were in a similar place to Eirik's, if not drawing the same conclusions.
"Nay. If they will not follow me to the clans, they will not follow my lead in the forest any longer either." By choosing to stay, those ravens had in effect rejected him as their chief before he ever gave over leadership to a clan laird.
Fidaich frowned. "But you gave them the option, even when the Triumvirate said you shouldn't."
Eirik gave Anya Gra a look of censure. Fidaich should not know of the Triumvirate's discussion and he could only have heard about this particular one from a single source.
"The Triumvirate is not always right." The two members besides his grandmother had wanted Eirik to use his dragon to subdue the Faol and take over leadership of all the Chrechte as in days of old. He was no MacAlpin and told them so. "As for the √Čan who wish to remain in the forest: if they trusted my lead, they would not have chosen to stay."
Shaking her head, Anya Gra sighed. "'Tis not that simple, grandson. And well you know it. Some do not want the more civilized life among humans."
"They risk being hunted to death if they stay." And well, she knew that.
Though the smaller group had a better chance of living undetected by the Faol still intent on eradicating Eirik's kind.
His grandmother's eyes took on the glazed look that said she saw things others could not. "For some, the freedom to live as they have always lived is worth that peril."
"I thought you supported the move to the clans." Her dislike of his willingness to forfeit ruling status in his adopted clan notwithstanding.
"I do." Her expression shifted to an old sadness. "But I understand our people who cannot make the change. There are still Faol who live in the caves of the forest, you know."
He had heard that rumor, but never gave it credence. "We do not see them."
"They do not hunt us like some of the misguided wolves among the clans. Besides, they have claimed for their territories mountainous lands a fair distance from our own forests."
He did not ask how she knew of these wild Faol packs then. His grandmother knew much it should be impossible for her to know. For instance, she had always maintained it was only a small segment of the Faol that hunted the √Čan in these modern clansmen times. The rest of the √Čan had believed it was all wolves. She had been proven right.
Fidaich harrumphed. "Maybe I should stay with the √Čan here."
Eirik's dragon rumbled and it came out of his chest in a growl that would rival any wolf. "You do not trust me either?"
He did not bother reminding his young cousin that both Fidaich's parents were set on the move to the Sinclair holding. Nor did Eirik mention that Fidaich's best friend and conspirator in the trouble the boys managed to find so easily was also coming. None of that mattered.
They were cousins, but Eirik was prince. Either his √Čan brethren had faith in his decisions...or they did not.
Including his family.
Fidaich flinched. "Of course I trust you."
"Then, you will come with me to the Sinclairs."
"At least you would not have us live among the clan that tried to kill me."
Ah, the dramatic bent of a boy on the cusp of manhood. "'Twas not the entire clan." Just two wolves with sadistic hearts and no Chrechte honor.
Chrechte did not kill children. Enemy or not.
That day in the forest was the first time Eirik's dragon had killed. The two boys had gone missing and he'd joined the search party, finding them with his keener dragon senses fastest.
And just in time as well. His dragon hearing had picked up the warrior's threat to Fidaich and Canaul, and the sincerity behind it. Without doubt, the older wolf had meant to kill the children. Eirik had reacted with revulsion and fury. Without thought or hesitation, his dragon had incinerated two other Chrechte until naught was left but ash.
Their screams haunted him as no ghost could ever hope to. He had protected the boys and the secret of the √Čan's prince and dragon, but the cost was not one Eirik would ever forget.
He had not killed in battle; he had annihilated his foe with a power they could not hope to match or defend against.
#
Her legs dangling over the stone edge, Ciara waited atop the lower bailey tower. One of two in the lower half of the wall surrounding the Sinclair fortress, it was the perfect vantage point for her first glimpse of the newcomers that would join her adopted clan. She was not supposed to be here, but it was a favored spot for her to find both privacy and peace.
Most of the clan had gathered in the lower bailey both yesterday and today for the same purpose, but Ciara did not like the crush of so many around her.
There was no crowd now. The humans and other Chrechte had gone home, disappointed once again when night fell with no sign of the newcomers. But Ciara waited as the moon rose, unable to return to the keep – her need to see these new clanspeople too strong to deny.
As a member of the Faol, she had been told those coming were Chrechte; she strongly suspected they were √Čan.
Her dreams were not all nightmares and she had seen the birds in the sky shifting back to human form and donning the plaid of the Sinclair.
Were these Chrechte refugees like her, looking for a new life among the Sinclair?
Ciara hadn't actually been looking toward anything when she came to live with Laird Talorc and his lady, Abigail. Numb with grief after her mother's death so close on top of her dear brother Galen's grisly demise, Ciara had simply done as she was told.
Laird Barr had informed her she needed a new life without so many memories around her and Ciara had accepted his instruction in action, if not in her heart. She'd come to live among his former clan, the Sinclairs, without a single argument.
What had there been to argue? Ciara had no family any longer, no loved ones to hold her among the Donegal.
She had spent the past seven years doing her best to serve her new clan, though her old one would not recognize her. Gone was the stubborn girl who loved her family and people with every passionate fiber of her heart.
Ciara did her best to feel as little as possible; she had no desire to love with a devotion that could so easily destroy her again.
Laird Barr's hope that she might forget painful memories more easily away from all that was familiar had proven fruitless, but she did not blame his plan.
The memories were burned into Ciara's mind with a dragon's flame; it was impossible for her to ever forget or feel completely safe again. That fateful day in the forest and what followed lived inside her in a maelstrom of grief, awe, confusion, disbelief and sometimes utter terror.
Not that she ever let these feelings come fully to the surface, but Ciara often woke in the night to her brother's final scream, only to realize it had been her own. She dreamt of blood soaked walls and a waxen faced woman searching their cottage for son and husband that would never again be there.
Ciara was grateful for the stone walls that kept her nightmares private, but she was even more thankful that far from forcing Ciara to marry when she came of age, Laird Talorc and his second, Niall, frightened off any prospective suitors. Chrechte and human alike.
Laird Talorc and Abigail treated Ciara like a cherished member of the family, to be protected and watched over. She knew they thought she was broken.
Too broken to be forced to mate.
She did and said nothing to dissuade them of that belief.
She wanted no true family to lose again; she had no desire to ever marry or have children that could be taken from her by that undefeatable enemy, death. She hoped she never met her mate, or that he was already committed to another.
Helping to care for Abigail and Talorc's twins, now in their fourth summer, was difficult enough. The boys did their best to worm their way into Ciara's heart. It took all her stubborn resolve not to let herself love them.
And deep inside, in a place she refused to acknowledge, she feared she already did...even more than she feared the dragon that had killed her brother.
Shaking off her thoughts, she peered through the moonlit night, seeking out her first glimpse of the √Čan soon to join their clan. She wasn't supposed to know about the √Čan at all. No one, but a select few were. And Ciara, better than most, understood why.
However, it was not her fault she knew many things she should not. Even without the eavesdropping. Her dreams and visions had grown more frequent since she had seen the scarlet dragon breathing fire from the sky.
And of late, the Faolch√ļ Chridhe called to her even more insistently than her dead brother's screams and mother's spilled blood. Ciara rarely slept, and when she did sleep it was to dream, each dream growing more fraught with urgency than the last. She could not eat because that urgency followed her into wakefulness, making her stomach tight and filling her with dread she did not understand.
Ciara did not know what to do.
Perhaps it was time to tell another soul about the existence of the wolves' stone. Would that knowledge be safer in Laird Talorc's hands than it had been in Galen's? Pain sliced through Ciara at the probability it would.
Galen had wanted the power of the stone to destroy the √Čan. Laird Talorc would want it to help them.
In her silent, stealthy wanderings around the keep, Ciara had heard enough to know this to be true. She knew Talorc was aware of her presence. He was a wolf with a wolf's senses, but he never scolded her. Maybe he knew she had no one to tell the secrets she overheard.
The faint sounds of multiple horses had Ciara looking up and dismissing all thought of secrets and the Faolch√ļ Chridhe for now. A group of perhaps twenty people riding on horseback came into view. She watched intently as they rode closer and closer to the fortress without being challenged.
It had to be the √Čan.
They got close enough, that with her wolf's eyesight, she could tell that some wore plaids, while others wore clothing made of tanned hides and fur.
The huge warrior that led them wore what looked like a kilt made of leather, wide cuffs at his wrist of the same and a strap around his bicep that held a wicked looking knife. He wore his long sword in another scabbard on his back, the hilt sticking up over his left shoulder. The leather strap holding it in place bisected his otherwise naked chest 'Äď a chest devoid of hair but rippling with muscle.
A medallion of some kind glinted in the moonlight, hanging from a leather cord around his neck. He wore no boots, but sandals that wrapped around and laced at his ankles. They almost looked like what the Roman soldiers of ancient times had worn. She'd seen drawings carved into cave walls in her search with her brother for the Faolch√ļ Chridhe.
Was this warrior √Čan? He was bigger than those he rode with, at least a head taller than any of the other men. Giant, she would guess he stood even taller than the Laird's second–in–command, Niall, and easily as broad.
Ciara had not thought √Čan warriors large like that. Certainly they were not in her dreams. The √Čan were strong, but in her dreams they were smaller in build to the Faol.
Her brother always claimed they were the smallest of the Chrechte peoples too. Galen had said it sneeringly, but being so much smaller than him herself, Ciara had wondered why he found the difference so worthy of disgust.
This man was not undersized in any way and he had the regal bearing of a king. How would he tolerate Talorc's leadership?
Would the huge warrior challenge her laird, the man who considered himself her father?
Anxiety spiked through her as the new Chrechte moved closer. Mere feet from the drawbridge that was still down on Laird Talorc's order, the lead warrior's features became distinct.
And all the air in Ciara's lungs escaped in one long exhale.
This man who meant to become a Sinclair was breathtaking, though his expression was as fierce as the glint in his amber eyes. Eyes that glowed with Chrechte power, even in the moonlight. A jawbone that looked hewn from rock was set in stern lines, his neck and shoulders held in arrogant rigidity that warned danger for any who crossed him.
Atavistic fear pressed against her solar plexus, making it hard to draw breath.
The warrior lifted his head, a gaze even keener than her own honing in on Ciara with unerring accuracy. He should not be able to see her tucked up against the wall as she was, but she knew he did. He did not look away either. Nor could she.
Never before had she felt such a connection with another. Her wolf whispered a word she refused to hear, her mind whirling with thoughts she was determined never to have.
Unable to break gazes with the warrior and yet unwilling to remain as she was, Ciara surged to her feet. The nights without sleep, the days she had eaten less than enough to sustain a sparrow much les a wolf caught up with her in that one confusing moment. Swaying on her feet, she tilted forward.
She jerked back, but overcompensated and one foot slipped out from beneath her.
Suddenly, unbelievably, despite her wolf's grace, she pitched forward. She tumbled into the night air, her hands scrabbling for purchase on the stone, one finger connecting. She tried to make it two, to get a better grip, but she could feel her fingertips giving way even as she did so.
She refused to let the joints unbend, but she could feel blood welling around cuts in her fingers from the stone. The wetness proved her undoing. No amount of will could force her fingers to hold as the wet blood made them slip and she fell.
Her wolf howled as she tried to shift, hoping against all to live.
But it was not the hard ground that broke her fall. Sharp talons curled around her body, warm scales that felt like living chainmail pressed against her face and suddenly she was not falling, but flying upward. In the arms of a dragon.
That was the last her tormented mind could take. Ciara welcomed the black oblivion as it came.
Videos
---
What do you think about this review?
Comments
No comments posted.

Registered users may leave comments.
Log in or register now!