"Can Casey trust the feelings growing between her & Nick?"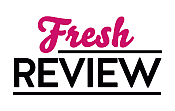 Reviewed by Cheryl Beal
Posted August 2, 2012

Graphic artist Casey's life looks pretty good on paper....she's living in a great apartment in Dallas with her transgender Aunt Teddie; has a great job in graphic design; and a wonderful best friend Nick. Only problem is, Casey is a homing beacon for assholes....she hasn't had a decent date in months. Casey has serious self-esteem issues and to top it off, she has a serious crush on her best friend Nick -- the guy who commiserates with her after bad break-ups, works out with her, and watches Twilight, True Blood, and all the other vampire shows Casey is addicted to. Nick is rich, gorgeous, and perfect....but he's keeping secrets too. He asks Casey to attend a charity function as his date one evening as a favor to keep the "charity moms" and their eligible daughters off his back. He convinces Casey to attend and treats her to a Cinderella like make- over. Nick's true feelings for Casey become abundantly clear during the charity event and the days that follow. It also becomes clear to Casey that his life is not all that it seems. Casey's life is put in danger by being seen with Nick and he has to provide her with 24/7 personal guards. Nick and Casey pursue a new love while running from danger.
TAKE IT LIKE A VAMP offers a unique insight into how the Vampire council could work as a modern business. I liked the way vampire and supernatural politics were represented in a fairly modern sense, but still retained the old-world charm. Overall, I found TAKE IT LIKE A VAMP intriguing with the mix of romance and mystery/thriller. However, there were times when it seemed the storyline with Nick and Casey seemed to drag on a bit....I just wanted to shake him and yell at him to tell her already. I would definitely read more books by Ms. Havens
SUMMARY
Falling in love with her best friend and neighbor was the easy part for Casey Meyers. Keeping the crush a secret… Well, that's getting harder by the day. Especially when he begs her to pretend to be his fiancé for a benefit ball where all the high society matrons are dying to marry him off as if they lived in freaking Victorian England.
Sure, Nick Christos was born in the Middle Ages, but those days seem tame compared to the last eight years spent ruling the Supernatural Council. The only respite in his long days of governing is with his sweet neighbor Casey. Sure, he's forced to take a cold shower after every encounter, but no way will he risk anything more with a human. Not with his blood thirsty ex on the prowl, and out to ruin Nick's life.
But when said crazy ex shows up at the ball and flies her freak flag high, Nick has more to worry about than keeping his hands off his neighbor. He'll have to stay closer than ever now if he hopes to keep her alive, but will she want to leave him forever when she learns the truth?
---
What do you think about this review?
Comments
No comments posted.

Registered users may leave comments.
Log in or register now!