"BACKFIRE fires you through a fast-paced plot with numerous twists and turns."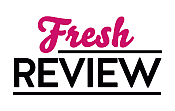 Reviewed by Annetta Sweetko
Posted July 27, 2012

BACKFIRE starts out with a bang. In the first three chapters you have San Francisco Federal Judge Ramsey Hunt shot in the back, federal prosecutor Mickey O'Rourke missing and FBI Special Agents Dillon Savich and Lacey Sherlock, receiving a strange threat "For what you did you deserve this."
Are these events connected or a coincidence?
Readers of Coulter's FBI thrillers will remember Molly, Emma and Judge Hunt aka Judge Dredd from "The Target". Now five years later he's married to Molly, adopted Emma and added twin sons Cal and Gage to the family. Will this shooting end the happiness that Molly and Emma found with her protector and hero? Savich and Sherlock rush to his side and begin, with the help of others, to untangle the clues to who shot him.
Helping with security and investigation are U.S. Federal Marshall Eve Barbieri and Special Agent Harry Christoff. Their first actual introduction does not go well. He calls her "Susie Cheerleader" and she notes out loud that he is considered a "wild hair." The barbs continue but so does the attraction between these two opposites, who actually find they are a lot alike. The cheerleader and the wild hair add a needed amount of spice to the storyline.
Intermixed with the investigation are touches of regular life. Sean the loveable son of Sherlock and Savich adds comedy with his plans to have three wives including Emma, and deciding that he must have three jobs to support them. The now 11 year old, Emma is considered a prodigy pianist, who is to play Rhapsody in Blue by Gershwin at a concert with the San Francisco symphony orchestra that the Judge promises not to miss. Even Sherlock's parents are added to the mix as they help with keeping Sean safe and happy when it is believed that he too might be in danger.
The plot goes down one avenue to another with most of the investigation leading toward a mystery man or is it a woman named Sue or the couple in the trial that had been postponed. Only Catherine Coulter can spin such a web and tie up the loose ends in an incredibly believable manner.
Learn more about Backfire
SUMMARY
San Francisco Judge Ramsey Hunt, longtime friend to FBI agents Lacey Sherlock and Dillon Savich, is presiding over the trial of Clive and Cindy Cahill – accused in a string of murders – when the proceedings take a radical turn. Federal prosecutor Mickey O'Rourke, known for his relentless style, becomes suddenly tentative in his opening statement, leading Hunt to suspect he's been threatened – suspicions that are all but confirmed when Hunt is shot in the back.
Savich and Sherlock receive news of the attack as an ominous note is delivered to Savich at the Hoover Building: YOU DESERVE THIS FOR WHAT YOU DID. Security tapes fail to reveal who delivered the tapes. Who is behind the shooting of Judge Ramsey Hunt? Who sent the note to Savich? And what does it all mean? Savich and Sherlock race to San Francisco to find out…watching their backs all the while.
---
What do you think about this review?
Comments
No comments posted.

Registered users may leave comments.
Log in or register now!