"Sweet and Sexy Paranormal Love Story With Bite"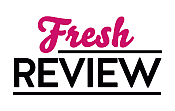 Reviewed by Diana Troldahl
Posted July 21, 2012

Casey Meyers has a fulfilling career as a graphic artist, but the rest of her life can use some work. Living with her transgendered Aunt Freddie brought both of them comfort after the death of Casey's parents, but she needs something more, something her gorgeous neighbor could provide.
Casey has been fantasizing about Nick Christos since the day she met him. Their friendship has grown over time but never come close to a physical relationship and it never will. Her curvy body is nothing like those of the stick-thin models he dates. She is resigned to her succession of mediocre boyfriends but when Nick asks her to pose as his girlfriend at a society gala she feels hope rising again for something more between them.
Nick Christos is used to keeping secrets. In his 800 years he has learned a great deal about self-control yet his will power is tested by his sweet and beautiful neighbor every time he gets near her. His position on the Council means he must marry soon or forfeit his position, a position that may be the difference between maintaining peace or leaving the human race vulnerable to horrors beyond their imagining. The last thing he wants is to bring Casey into his dark world but when an enemy from his past targets her he has no choice.
TAKE IT LIKE A VAMP is the first in a new light paranormal romance series from Candace Havens (author of the Charmed series featuring Bronwyn the Witch). Witty and irreverent Casey is a lovely character and her humor adds a great deal to the story. Nick and his friend Linc are also interesting, and Havens does a decent job letting her readers get to know them as well as some of the more minor folks on the side of good. In fact, the quirky characters are the main reason I was firmly hooked by page ten.
The evil Alvinia isn't quite as fully drawn, she is almost a caricature whose motives and abilities aren't fully explained. The worst flaw in the book falls under world building. The story starts out strong but loses momentum and clarity in the latter portion as more facts about Nick's life are revealed. The underpinnings of Nick's paranormal background felt a bit unfinished and choppy, not as polished as I have come to expect from an urban fantasy standpoint. Still, I enjoyed at least three quarters of the storyline and one hundred percent of Casey's part in the book. I even hope there will be a second, maybe focused on Linc finding love. Its bones are good but with its brevity (it was just under 200 pages long) there was room for a bit more fleshing out of the weak points. TAKE IT LIKE A VAMP is worth reading if only for meeting Casey.
SUMMARY
Falling in love with her best friend and neighbor was the easy part for Casey Meyers. Keeping the crush a secret… Well, that's getting harder by the day. Especially when he begs her to pretend to be his fiancé for a benefit ball where all the high society matrons are dying to marry him off as if they lived in freaking Victorian England.
Sure, Nick Christos was born in the Middle Ages, but those days seem tame compared to the last eight years spent ruling the Supernatural Council. The only respite in his long days of governing is with his sweet neighbor Casey. Sure, he's forced to take a cold shower after every encounter, but no way will he risk anything more with a human. Not with his blood thirsty ex on the prowl, and out to ruin Nick's life.
But when said crazy ex shows up at the ball and flies her freak flag high, Nick has more to worry about than keeping his hands off his neighbor. He'll have to stay closer than ever now if he hopes to keep her alive, but will she want to leave him forever when she learns the truth?
---
What do you think about this review?
Comments
No comments posted.

Registered users may leave comments.
Log in or register now!