"A heartbreaking story of two adolescents finding their way back to love as adults."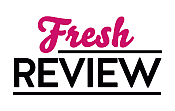 Reviewed by Kay Quintin
Posted June 27, 2012

Amanda Markette worked hard for her own law firm in Melbourne, Florida, specializing in family law. Her father, Tom, pushes for her to rejoin the Markette Ropin' Team which for years has performed at events and rodeos. Growing up Mandy performed constantly and has a wall full of trophies to prove it. This is no longer her dream.
Mandy is stunned when she learns her new client is the ex- wife of Mitchell Goodwin, an attorney in the DA's office and her old forgotten love. As teens she and Mitchell attended Camp Bridle Catch where a summer love was ignited. Mitch walked away from Mandy at summer's end and never contacted her again, leaving her hurt and disillusioned with love.
Karen Goodwin, after having deserted her daughter as an infant, is now back and filing for full custody of 4 year old, Hailey. Mitch is thrown for a loop and hurt seeing Mandy in court and against him. There is concern for Hailey's safety in Mitch's care and the judge being sympathetic to the mother schedules a court date a few months in the future, but not before granting her temporary custody.
Even though Mitch is able to prove he wouldn't harm Hailey and she is safe in his care the judge still gives Karen custody and permission to move 200 miles away. Devastated by the turn of events as well as blaming Mandy for keeping important evidence away from him, he walks away. With custody decided everyone can go back to their lives or can they?
RODEO DAUGHTER is a nostalgic tale of two adolescents falling in love and later finding their way back to each other. I was heartbroken for Mandy and Mitch who are both striving for the same end. Mandy is a wonderful character full of love for her first love and desiring her own family. My heart went out to Mitch when he is so misunderstood and stands to lose the one person he loves the most in the world.
RODEO DAUGHTER was a breeze to read as I hung on every word and couldn't wait to see what happened next. I truly loved this story!
SUMMARY
Former rodeo star Amanda Markette is prepared to deal with anything her new job as a family law attorney can dish up. Until she learns her childhood sweetheart, Mitch Goodwin, is her client's ex-husband and opposing counsel.
Mitch wants nothing more than to win full custody of the daughter he's been raising on his own for the past four years. Until Amanda rides back into his life…
Amanda and Mitch know they shouldn't give in to the connection that still sparks between them after fifteen years, but can they resist? And will Mitch ever forgive her once he learns the secret she's been keeping—a secret that could change his life forever?
Excerpt
"Great show, Amanda," beamed the auctioneer. "You must'a made an impression on Mitchell Goodwin." He pointed to the dark–haired man who strode toward them from the cashier's booth.
Mitch? Now, that was a name she hadn't expected. Memories rose like smoke from the campfire she and Mitch had once cuddled beside. They'd gazed at the stars and talked for hours, and ended up falling in love.
Frowning at her exaggerated version of puppy love, Amanda swallowed a wave of nostalgia. At sixteen, Mitch had been all knobby knees and gawky elbows. Tonight, there was nothing awkward about the man whose long strides brought him ever closer. Laugh lines around his mouth enhanced his broad smile. Her own lips curving upward, she followed a straight nose above high cheekbones. Her breath hitched when his eyes met hers. His were so deep that, for a moment, she let herself get lost in their azure depths the way she had one summer night as they stood in line for the Ferris wheel. How had she ever forgotten eyes such a vibrant blue? Or the way his quick smile had once thrilled her heart? She'd kept a diary that summer, each page crammed with inky script, their initials entwined along its edges.
---
What do you think about this review?
Comments
No comments posted.

Registered users may leave comments.
Log in or register now!