"Sister Versus Sister Versus Sister Versus Sister...Versus Loyalty"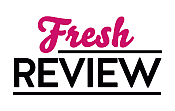 Reviewed by Kathyrn Little
Posted June 19, 2012

Beatrice of Savoy has big ideas for her four daughters. She intends for them to all emerge queens. Although Beatrice tells her daughters to place family before wealth, only time will tell whether or not her daughters have taken this advice to heart.
Readers will get to know each daughter individually, the story is told from their alternating viewpoints. Each daughter has her own faults and personality. It might seem like being Queen would be a fun job, but Sherry Jones portrays the job as difficult and deceptive. As the daughters turn on one another and display sibling rivalry to the fullest you will become engrossed in the story.
Due to the detail that Sherry Jones gives you it will be easy to imagine the lavish lifestyles and cutthroat rivalry of the sisters. The clear disregard for women in the thirteenth century is obvious and the mannerisms are perfect for that century. Ms. Jones captures the feel of the tension- filled thirteenth century and brings it to readers.
Though you may already know the ending to FOUR SISTERS, ALL QUEENS, Jones makes it feel like something you haven't heard of before.
If you are a history buff, or no someone who is Four SISTERS, ALL QUEENS is not to be missed.
SUMMARY
Amid the lush valleys and fragrant wildflowers of Provence, Marguerite, Eléonore, Sanchia, and Beatrice have learned to charm, hunt, dance, and debate under the careful tutelage of their ambitious mother—and to abide by the countess's motto: "Family comes first."
With Provence under constant attack, their legacy and safety depend upon powerful alliances. Marguerite's illustrious match with the young King Louis IX makes her Queen of France. Soon Eléonore—independent and daring—is betrothed to Henry III of England. In turn, shy, devout Sanchia and tempestuous Beatrice wed noblemen who will also make them queens.
Yet a crown is no guarantee of protection. Enemies are everywhere, from Marguerite's duplicitous mother-in-law to vengeful lovers and land-hungry barons. Then there are the dangers that come from within, as loyalty succumbs to bitter sibling rivalry, and sister is pitted against sister for the prize each believes is rightfully hers— Provence itself.
From the treacherous courts of France and England, to the bloody tumult of the Crusades, Sherry Jones traces the extraordinary true story of four fascinating sisters whose passions, conquests, and progeny shaped the course of history.
---
What do you think about this review?
Comments
No comments posted.

Registered users may leave comments.
Log in or register now!