"Honorable intentions become a problem as a man and woman fall in love."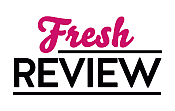 Reviewed by Kay Quintin
Posted March 31, 2012

Major Hank Renshaw is an Air force Navigator on a B-52 following in the footsteps of his pilot father, now home from 10 months in Afghanistan where his best friend Kevin died. Stricken with sorrow over his inability to save Kevin, he is now in New Orleans during Mardi gras to deliver Kevin's last message to his fiancée, Gabrielle Ballard. Hank had fallen in love with Gabrielle at first sight but held by honor and love for his friend Kevin holds his distance. Now the guilt is eating him up as he desperately wants her for his own.
Surprising Gabrielle with his return, she also presents the shocking surprise to Wyatt of a four month old infant, Max. Max was diagnosed at birth with pyloric stenosis and requires a serious surgery. Feeling responsible to fill in as a stand in father for Max, he rents a mansion to take Gabrielle and Max to a safe haven following the surgery for recuperation. Trying to face the fact they both had strong feelings for each other prior to Kevin's death and that Gabrielle was going to break the engagement, leaves both with severe guilt. This makes moving forward and acknowledging their feelings impossible until the past is really the past. Hank's influential and prestigious family who is always in the limelight doesn't make things easier for them when they turn up unannounced for a photoshoot at the mansion. By now Hank and Gabrielle are involved in a sexual relationship with neither being able to move forward with a commitment because of the guilt over Kevin. Both have to put Kevin's ghost to rest and move forward with their own lives.
HONORABLE INTENTIONS is filled with an abundance of emotion and nostalgia of lost love. Catherine Mann certainly knows how to reach your heart through her characters. Her writing is extremely easy to follow and quick to read with her wonderful art of drawing you into the characters' lives. This is a memorable tale of two strong and stubborn young people who are destined for each other. Centering the story around the small infant and Hank's devotion to him is heartwarming. I loved the characters!
SUMMARY
Major Hank Renshaw knows almost everything there is to know about Gabrielle Ballard. Except for what it's like to touch her. Because Gabrielle is his best friend's fiancĂ©e. Or she was. Until his buddy died in battle—right after making Hank promise to find her… So now Hank's in New Orleans. In Gabrielle's apartment. Watching her nurse her infant son. It's not honor that draws him to her. It's not duty that makes him stay. It's need he's feeling, plain and simple—the desire to take the woman he's always wanted and finally make her his own.
---
What do you think about this review?
Comments
No comments posted.

Registered users may leave comments.
Log in or register now!