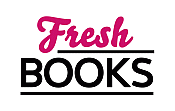 May Blossoms (books) for reading!
"FUNNY, heartwarming, sexy---this book has it all."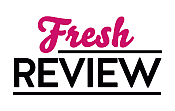 Reviewed by Vicky Gilpin
Posted October 7, 2011

Even though she's the daughter of the Devil, Faith tries to be as good as she can, mostly to annoy her old man. However, someone's got their eyes on her, and it isn't just the cutie-patootie in her building. Matt may be keeping an eye on her, but much of the time, it's to make sure she doesn't injure him with the her clumsy nature----a nature that only seems to happen when he's around. Faith has spent her whole life trying to be as normal as the Devil's daughter can be, particularly when her family keeps trying to "visit." Her mom's a human nutcase, her sister's a bitch- on-wheels, her brother-in-law's a demon with an identity problem, her brother has sort-of-on-purpose turned Faith's roommate into a very poor succubus, and her dad's, well, her dad's still the Devil.
This book is one of the funniest, most captivating, most clever, just one of the absolute best books I've read in a long time. Whether you're on the beach or sipping hot chocolate in front of the fire, this book is perfect! I am eager and hopeful that Patricia Eimer writes some more about Faith and her friends and family.
SUMMARY
Being the youngest daughter of the Devil isn't all it's cracked up to be. The days of teenage rebellion and vows of chastity made just to tick off her father are over, and now all Faith Bettincourt wants is a nice, quiet life. Unfortunately, thanks to the unexpected arrival of her demonically-downsized sister, a ditzy succubus roommate, and dear old Dad himself, Faith's plans for a relaxing vacation spent watching reruns go up in flames.
Now it's all Faith can do to keep the family reunion from Hell (literally) under wraps, and the angelically-inclined hottie across the hall from realizing there's something weird about his neighbor. And, thankfully, it's working. Until an angelic stalker shows up in a bid to steal her powers and take over the world.
Forget watching reruns. With the way things are going, Faith will need the luck of the Devil just to survive until Monday.
---
What do you think about this review?
Comments
No comments posted.

Registered users may leave comments.
Log in or register now!