"Fast-paced Love Story"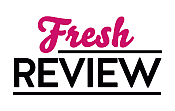 Reviewed by Kathyrn Little
Posted September 19, 2011

Samantha, the main character, begins her day normally...except for an unusual dream. She continuously dreams of herself and a handsome man together without knowing why. Malcolm has been searching for Samantha for a long time, he believes her to be his mate and a literal one of a kind. He insinuates himself in her life gradually, becoming her next door neighbor.
The attraction between the two is instantaneous. The reader will believe that they truly love each other. The love scenes are steamy, making this book appropriate for those over eighteen. He tells Samantha of her history with the Amoveo. It doesn't take long before Samantha is positive that he is her mate. With that obstacle out of the way, Samantha and Malcolm should be on their way to a happily ever after ending. However, a deadly enemy of the Amoveo is on his way to destroy the two. The book takes off from there.
The characters are fun to read about. Samantha is cautious, realistic, and caring. Malcolm is dominant, protective, and hardcore. The two blend together perfectly in the novel. The secondary characters are enjoyable to get to know, though there are few of them.
The plot is intriguing and will turn into a series about the Amoveo. The reader will be entertained. Events are fast-paced in this book, not so fast as to force the reader to reread though. This book is recommended to adults who enjoy mystery, action, and romance.
SUMMARY
A fresh, exciting take on shape-shifters, which is one of the hottest areas of paranormal romance, this debut was originally self-published in a limited edition and was a word-of-mouth sensation for booksellers in a major national book chain.
The acclaimed and highly original world-building of Sara Taney Humphreys introduces the Amoveo race– beautiful, strong shape-shifters who live secretly among humans and are threatened by outside forces as well as enemies from within. After endless searching, Malcolm has found his mate, Samantha, but she doesn't know who she really is and won't believe it when he tells her...
---
What do you think about this review?
Comments
No comments posted.

Registered users may leave comments.
Log in or register now!