"No wilting plants can be found in this gardening mystery!"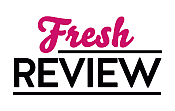 Reviewed by Sharon Galligar Chance
Posted August 1, 2011

Mystery Cozy | Mystery Woman Sleuth
With all the plants withering away around us this hot, hot summer, what a treat to sit back and relax with a delightful debut mystery series featuring gardening. Dorothy St. James' first novel, FLOWERBED OF STATE: A White House Gardener Mystery, is just the ticket for all us flustered and withered gardeners.
Casey Calhoun is loving her new job as assistant gardener at the White House. She has been tapped by the FLOTUS -- that's First Lady of The United States - to develop an organic, more conservation-wise garden at the White House. So in addition to her duties getting the grounds ready for the annual White House Easter Egg Roll, Casey is also developing a plan to present to the Grounds Committee for implementing her new organic ideas.
On the day of her presentation, Casey is understandably nervous, and sets out early to do a bit of weeding before she faces the committee. But luck is not on her side that morning, as she is attacked by an unknown assailant from behind and ends up face down in the garden. As she comes to and is explaining what happened to a Secret Service Agent, she notices some broken limbs on a tree. When she works her way over to the damage, it leads both her and the agent to make a shocking discovery. A dead woman that has been stuffed into a trash can.
Despite admonishments to stay out of the case, Casey can't help herself from digging into and trying to root out the killer. But following her curiosity, Casey puts herself not only in danger from the killer, but it also may cause her to lose her dream job. Fans of cozy mysteries will adore this new series, and are sure to find themselves anxious for the next installment!
SUMMARY
Cassandra \"Casey\" Calhoun\'s passion for gardening has carried her to President\'s Park on which sits the White House. But when she finds a dead body in a trash can, Casey has to root out a killer before she ends up planted herself.
---
What do you think about this review?
Comments
1 comment posted.
Re: No wilting plants can be found in this gardening mystery!

Who can confidently pick the best product among those
listed on this site? Best
Green Mountain Grills
(Jeffrey Thomas 4:16am October 31, 2019)
Registered users may leave comments.
Log in or register now!