"An Imaginative Blend of Humor, Action, and Romance"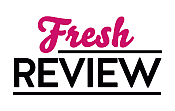 Reviewed by Lisa Watts
Posted June 4, 2011

Reina Fleming, the assistant to Death, is in desperate need of a promotion. Becoming a reaper is the only way she can save her sister from a curse that has killed her entire family. Death agrees to the promotion if she can take the soul of one of the world's most deadly assassins. Reina knows she can't do it by herself, but it might be possible with the help of the warrior Jarvis. It turns out he could use a little assistance as well, so they make a deal. He helps her, she helps him, and everyone wins. But nothing is ever as simple as it seems, and this sexy warrior brings plenty of complications.
Jarvis Swain, the Guardian of Hate, has just escaped centuries of brutal torture. All that torture hasn't been good for his soul, and he knows he is doomed to explode like all the Guardians before him. His brother, the Guardian of Love, is his one chance to keep from contaminating the world with his hate when he blows. But Death has his brother, and the only way to get to him is through Death's gorgeous assistant Reina. Not only does she have access to his brother, but she may even be able to sooth the hate within him long enough for him to accomplish his mission.
TOUCH IF YOU DARE by Stephanie Rowe is the perfect blend of humor, action, and romance. There is never a dull moment as Reina and Jarvis tackle numerous "missions impossible" with very little time. The story is intricate and consuming, with lots of twists and subplots as the two race against the clock to save their siblings and keep love from being destroyed. The relationship between the two is sizzling hot, and lots of steamy interludes take place between the action. Rena and Jarvis have a strong connection that make you root for them and the love that is building between them.
Rowe has a knack for creating strong characters that are loyal and determined, exactly the kinds of people you'd want as friends. They fight for themselves, each other, and what is right. Even the bad guys have traits that make them redeemable, and the ones in this book may be the most bizarre and hilarious collection of villains ever. A retired Grim Reaper, a man who kills through orgasm, and an assassin who smells like rotten bananas are just a few of the characters that bring lots of laugh-out-loud moments. The lighthearted humor is the perfect balance to the strong emotions between Rena and Jarvis and the difficulties that they face. Be prepared to laugh, love, cheer, and laugh some more with TOUCH IF YOU DARE.
SUMMARY
"Rowe is a paranormal star!" -JR Ward, #1 New York Times bestselling author of Black Dagger Brotherhood Series
He's just about the hottest warrior she's ever seen...
Reina Fleming really appreciates a man who's on a mission-especially when he's a badass warrior doing his best to impress her. And Jarvis is charmed by the way Reina's magic touch can soothe his dark side.
But when Jarvis's attention puts her job, her home, and her family in danger, Reina has to decide whether love is worth the price...
Enter the nonstop, action-packed world of Stephanie Rowe's love stories-you'll never think of the manly arts in the same way again.
"Rowe carves out her very own niche-call it paranormal romance adventure comedy." -Publishers Weekly
---
What do you think about this review?
Comments
No comments posted.

Registered users may leave comments.
Log in or register now!