"Another Solid Entry in the Chicagoland Vampire Series With a Shocker of an Ending"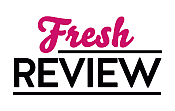 Reviewed by Diana Troldahl
Posted June 3, 2011

Merit is adjusting to her role as Sentinel for Cadogan House but it isn't easy with angry humans picketing the front gates and her Master Ethan Sullivan trying to regain her trust after breaking her heart. Add in her father being suspiciously genial, attempts from a secret vampire watch organization to recruit her, and a visit from a big wig on the European vampire council and life has gotten pretty darn complicated.
Then the mayor of Chicago decides to throw his weight around, threatening Ethan with jail time if he cannot put a stop to some pretty nasty raves. Not that the mayor is wrong to be concerned, rumor has it three humans were killed at a recent vamp party, although the bodies have not yet been found.
Yet another human-run hate group has formed, this time with weaponry and mercenaries to back up their twisted beliefs, and getting in the way of the search for the rogue vampires. With so much ugliness coming from the humans Merit is beginning to wonder if she isn't glad to be a vampire after all.
Neill's fourth in the Chicagoland Vampire series, HARD BITTEN takes the story of Merit further along the series arc, adding in a number of surprises and interesting relationship elements. Like the other books, it is solidly written, keeping a good balance between the romance and the action without giving a firm 'happily ever after' ending yet resolving the big questions in a very satisfying, if abrupt manner. Plenty of intrigue and unanswered questions remain for the upcoming book Drink Deep due out November, 2011.
SUMMARY
Times are hard for newly minted vampire Merit. Ever since shapeshifters announced their presence to the world, humans have been rallying against supernaturals-and they're camping outside of Cadogan House with protest signs that could turn to pitchforks at any moment. Inside its doors, things between Merit and her Master, green-eyed heartbreaker Ethan Sullivan are...tense. But then the mayor of Chicago calls Merit and Ethan to a clandestine meeting and tells them about a violent vamp attack that has left three women missing. His message is simple: get your House in order. Or else.
Merit needs to get to the bottom of this crime, but it doesn't help that she can't tell who's on her side. So she secretly calls in a favor from someone who's tall, dark, and part of underground vamp group that may have some deep intel on the attack. Merit soon finds herself in the heady, dark heart of Chicago's supernatural society-a world full of vampires who seem ready to fulfill the protesting human's worst fears, and a place where she'll learn that you can't be a vampire without getting a little blood on your hands...
---
What do you think about this review?
Comments
No comments posted.

Registered users may leave comments.
Log in or register now!