"Lady Kiri Lawrence is not your usual Duke's daughter"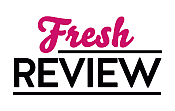 Reviewed by Leanne Davis
Posted April 24, 2011

Lady Kiri Lawford is contemplating marrying the younger son of a baron but changes her mind when she hears his mother making snide comments about her mother. Kiri's mother is from India but her father and stepfather are both English. Deciding to avoid a lot of fuss, Kiri borrows a horse from Godfrey's brother, and heads to her brother's home.
When she runs into a band of smugglers, Kiri is taken captive to prevent her from reporting them to the authorities and may be ransomed. Kiri refuses to tell them her real name and one of the smugglers wants to rape her. She is thrilled when a buyer comes in and rescues her from the smugglers.
Damian Mackenzie, is the illegitimate son of a Duke. Thanks to his brother, Will Masterson, Damian was raised properly and he now operates one of the best clubs in London. Mackenzie also works for the government as a spy. When he discovers Kiri's identity, he takes her to the one person he knows will keep safe, Lady Agnes. Lady Agnes turned her back on society and runs a school for wayward boys. Damian, Will, and others formed friendships and learned how to work with in society's rules.
Kiri and her brother's sister-in-law sneak out of the house and attend a party at Mackenzie's club. When Kiri helps prevent the kidnapping of Princess Charlotte, her life will take a direction that will change her life forever.
Kiri and Mackenzie will go underground to learn the identities of men who are trying to kill off the British Royalty so that an accord can be reach with France. As they seek the traitors, Kiri and Mac will fight the love they feel for each other. Mac knows he isn't worthy of Kiri and asks her to honor his wishes.
As we meet other Lost Lords, Ms. Putney will draw the readers into a world of espionage and danger. Her strong characters and well-plotted stories will bring her readers great enjoyment. I found the ending a trifle contrived but enjoyed it nonetheless.
SUMMARY
He's a bastard and a gambler and society's favorite reprobate. But to Lady Kiri Lawford he's a hero—braver than the smugglers he rescues her from, more honorable than any lord she's ever met, and far more attractive than any man has a right to be. How can she not fall in love. . .?
But Damian Mackenzie has secrets that leave no room in his life for courting high-born young ladies—especially not the sister of one of his oldest friends. Yet when Kiri's quick thinking reveals a deadly threat to England's crown, Damian learns that she is nowhere near as prim and respectable as he first assumed...and the lady is far more alluring than any man can resist...
---
What do you think about this review?
Comments
1 comment posted.
Re: Lady Kiri Lawrence is not your usual Duke's daughter

I want to read this...I love little tiger women.
(Shonda Abercrombie 5:38pm April 26, 2011)
Registered users may leave comments.
Log in or register now!