"Alexis Morgan's warriors heat up the pages in this third entry to the Talion series."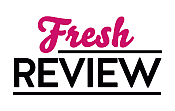 Reviewed by Rosie Bindra
Posted September 10, 2010

Romance Paranormal | Erotic Paranormal
Piper Ryan figured she was in the clear when she was hired to be Grand Dame Kerry Thorsen's assistant. Already liked by the Dame, no one bothered to do an extensive background check. Things are going fine until Greyhill Danby, the Dame's new Chief Talion, begins work. He may be the hottest man Piper's ever laid eyes on but, as the new Chief Talion, Grey takes his position very seriously, which includes investigating people who work closely with the Dame. Worried about what secrets Grey may uncover during his investigation, Piper's life is further thrown into turmoil when she receives a threatening email from an anonymous enemy.
Greyhill Danby knows the only reason he was given the job of Chief Talion was to keep him busy. Sent from England to evaluate the new Grand Dame's competency, Grey knows he's going to have to work extra hard to gain the trust of those around him. When an emailed threat is followed up with a bomb blast that puts Grey in the hospital, Grey suspects the threat is coming from someone who is unhappy with Kerry's appointment to Grand Dame. In order to flush out the enemy, Grey has to prove he's trustworthy, while fighting an incredibly strong attraction to Piper. With all their lives in danger, the slightest distraction could cost all of them their lives.
James Bond who? Give me Greyhill Danby. He's hot, comes with a sexy accent, is actually capable of commitment and best of all, you won't find yourself dead before the dust settles. Who could ask for more? The chemistry between him and Piper is sizzling.
DARK WARRIOR UNTAMED by Alexis Morgan is the third book in the Talion series. The evolving world of the Kyth will keep you engrossed in this series and leaving you demanding more. I loved the interaction between the characters, and the continued development of characters from previous books (even though it's not their story). Ms. Morgan combines action, romance, and story development perfectly, to the point that you're never left wanting more. I did figure out the culprit early on in the story, but that didn't detract from my enjoyment of the book. I've loved every book from this hot series and I can't wait to read more.
SUMMARY
In Alexis Morgan's electrifying new Talion adventure, a sexy warrior fights to save his headstrong lover from the crossfire of an evil plot to overthrow the Kyth's leader.
He questions everything. No one thought Chief Talion Greyhill Danby would report to work so soon after wrapping up his affairs in London. Then again, he didn't expect to find a beautiful spy with a major attitude in his new office. Clearly the Kyth's Grand Dame doesn't trust him to do his duty—to protect her.
She fears the truth. Piper Ryan isn't keen on the arrangement, either. Matching wits with an ancient warrior isn't in her administrative job description. But sharing space with the red-hot head of security could have unexpectedly tempting benefits . . . if he doesn't dig into her secret past.
Opposites always attract. When threatening e-mails result in danger, the fiery sparks between Piper and Grey grow scorching hot. They must defend the throne from a deadly invisible attacker, but will their raging desire keep them together . . . or will their burning suspicions tear them apart?
Excerpt
Chapter 1

"Who the bloody hell are you?"

Piper looked up from her computer screen to study the irate male glaring at her from the open doorway. Her stomach did a little rock and roll number. Without a doubt, this was the guy they'd warned her about-Greyhill Danby. He'd been in England since before she'd been hired. She knew for a fact that no one had expected him back quite so soon.

"I suppose I could ask you the same question, but I'd like to think I would've done so with a little more courtesy." Her smile wasn't meant to be nice. Rude was always the best response to rude.

His eyes, an incredible shade of bright blue, narrowed as he stepped across the threshold into the already crowded room. That fierce gaze wouldn't miss much. She was willing to bet that he could recite every detail from memory, from who'd painted the pictures on the wall to how many buttons there were on her black blouse. Certainly he wouldn't have missed the pink and purple highlights in her dark hair, much less the small tat on her right arm. And clearly he didn't approve of any of it. Was he always this much of a jerk?

When he didn't immediately respond, she continued. "Well, since you've obviously forgotten how to speak, I'll answer for both of us. I'm Piper Ryan, this is my office, and you must be Greyhill Danby."

It took some effort to tear her eyes away from all that masculine intensity glowering at her, but she managed. Barely. "Now since the pleasantries are over, you'll have to excuse me, Mr. Danby. One of us has important work to do."

Her fingers flew across her keyboard to make it clear which one of them that was. She'd delete the total gibberish she was typing after he left. If he left, which right now seemed doubtful. He'd widened his stance and crossed his arms over his chest, clearly intending to take root right where he was.

She hit the save button and then looked up again, sighing loudly as she did so. "Was there something else I could help you with, Mr. Danby? I really am very busy."

Uh, oh. She'd definitely pushed too far.

"I can see that you're busy, ah . . . Miss Ryan, was it?" His eyebrows snapped down over those bright blue eyes as he stared at her. "And I'm sure whatever it is that you're doing is important to someone, somewhere. However, the last time I checked this is actually my office, you'll understand why you need to go do your little job somewhere else."

Okay, so no one had told him that they'd be sharing for a while, at least until the workmen finished remodeling the rooms upstairs into offices for her and Kerry Thorsen. Thanks a lot, Sandor Kearn. You could have warned me.

Once again she saved her document and turned to face Danby directly. "I'm guessing that you haven't talked to Sandor since your return."

He nodded sharply. "You'd guess right, although I'm not sure what he has to do with you usurping my office."

Piper couldn't help it. She laughed, which only fueled the flames of Danby's bad mood. Holding her hand up in apology, she finally managed to sputter, "Sorry, Mr. Danby, but with that nifty British accent, you make it sound like this is 1776 all over again, and I'm one of those pesky American rebels. But I assure you, sir, I didn't dump your precious tea in Puget Sound. It's over there on the cabinet right next to my coffee."

He scrutinized the clutter on the counter with a slight sneer before turning back to her. "My advice to you, Miss Ryan, is don't get too comfortable in here."

"I wasn't planning on it, but-" she started to explain, but found herself talking to the back of his head.

He stalked out without a backward glance, taking most of the oxygen in the room with him. At least that was the only reason she could come up with why it was suddenly so difficult to breathe. Yes, that had to be it. Slowly the pressure in her chest eased, leaving her to ponder on how she was going to manage sharing such a confined space with an uptight jerk on a regular basis. He was sexy, to be sure, but a jerk nonetheless.

Turning back to her computer, she deleted the last few lines, reminding herself that she'd manage somehow. She always did.

"All right, that went well."

Grey pinched the bridge of his nose and wished he could back time up a few steps and try that whole mess again. He walked a few feet farther down the hallway and stopped. Maybe he should take a lap around the rose garden-or maybe half a dozen-before seeking out either Sandor Kearn or, failing that, then the Dame herself.

Granted, neither one of them were particularly happy to have Grey moving in. But to stick a spy--especially that flit of brunette-in his private office was beyond the pale. How was he supposed to work with a woman like her in there? She'd already turned his neat and tidy office into complete chaos.

What else had changed in the short time he'd been out of the country? Although Dame Kerry had told him to take as long as he needed to make the move here to Seattle, he hadn't wanted to give her time to recant her decision to appoint him as her Chief Talion and enforcer. He'd worked around the clock to close up his flat in London and make arrangements to have the necessities of life shipped to his new home. All in record time.

It didn't help his mood that his departure out of London had been delayed for over six hours because of weather, which was then followed by a flight full of screaming infants and rough turbulence. Right now he was seriously jet-lagged and short-tempered. He'd intended to stop by the Dame's home only long enough to let her know that he was back and to drop off a few things in his office.

Which, as it turned out, was evidently no longer just his. Exactly who was this Piper Ryan? More importantly, how had she managed to worm her way into the Thorsen household in such a short time? The last he'd heard, he was supposed to be in charge of security, which included vetting potential new employees. Obviously someone else had also usurped his job while he was gone.

The most likely culprit was Sandor Kearn, Grey's predecessor as Chief Talion. Even though Sandor had happily relinquished the role, he'd probably felt obligated to continue his former duties until Grey returned. That was all well and good, but why hadn't he kept Grey in the loop? After all, how hard would it have been for Sandor to shoot him an email advising Grey of any new hires?

The answer was obvious. Sandor had guessed how Grey would react to finding someone else ensconced in his office. And not just someone, but Piper Ryan. Her image filled his head, another reason to curse his gift of almost perfect recall. Her dark hair appeared to have been cut with grass clippers with no particular style in mind. Well, except to draw attention to streaks of purple and bright pink that clashed sharply with her bright red lipstick and nail polish.

Her dark eyes had a faint tilt to them, hinting at an interesting ancestry. And those full lips with that small mole at the corner of her mouth made him wonder . . . he cut that thought off immediately. Better to not go there. He must be tired for his mind to go wandering into such inappropriate directions.

He stepped out into the garden, breathing deeply to draw in the damp mist that was often part of a Seattle morning. It was one thing that his new home had in common with his old one. What London didn't have were the towering peaks of the Cascades and the Olympics that framed the Puget Sound area. Then there was the rather impressive presence of Mt. Rainier, the snow covered volcanic peak that served as a backdrop to the city itself.

He could come to like it here, provided the Dame and her Consort would trust him enough to do his job. If they couldn't, he'd soon be banished to serve the Dame at a distance, most likely London or perhaps in Scandinavia. His skin crawled, remembering the sharp bite of Nordic winters. He had no love for the cold and snow of the far northern reaches of Europe.

Speaking of Europe, he'd better check in. Not that he wanted to as tired as he was, but it was more politic of him to do so. Pulling out his cell phone, he punched in a familiar number. After ringing a handful of times, the call clicked over to voice mail. Considering his current mood, that was for the best.

"Listen, you wanted to know when I got back to Seattle. Now you know. So far, no new developments. E-mail me if you have any questions. I might even answer them if the mood strikes me."

He disconnected the call without wasting his breath on any more social niceties especially since most of the time the two of them could barely tolerate each other. A common interest forced them to be civil right now, but that wouldn't last past the resolution of the current situation. That was just fine with Grey. Besides, he heartily agreed with that old saying about keeping your friends closer and your enemies even closer.

"Greyhill, I hadn't heard you were back!"

His shoulders automatically snapped back at attention as he turned to face the new Grand Dame of the Kyth, Kerry Thorsen. His training demanded he bow to honor his ruler, but he managed to hold himself back. Kerry had already made it clear that she preferred a more casual relationship with her Talions than had her predecessor. Besides, courtly behavior seemed out of place when the Dame was wearing a faded T-shirt with a sports logo splashed across the front coupled with faded jeans that had more than one hole in them.

The radical change in the royal court was only one of many things Grey struggled to come to terms with since the death of their previous ruler. Although Dame Judith had chosen to live out her last years in the Pacific Northwest, she'd held on to many of the customs that had held her in good stead for the thousand plus years of her reign. Their entire world had been rocked by the combined shock of her death and her unexpected choice of successors. It was that last one that had brought Grey to Seattle in the first place.

"Grey?"

The puzzled note in Kerry's voice made him realize that he'd been staring at her for several seconds without responding. He shook his head to clear it.

"I'm sorry, Dame Kerry. After a long, hectic flight, I'm afraid I'm not back up to full speed yet. Please let me take those flowers for you." Then he looked around, searching the garden for some sign of her guards. "Where is everybody? Are you alone out here?"

"For once." Kerry smiled as she surrendered the basket of roses so she could strip off her gardening gloves. She dropped them along with her pruning shears on the table beside the door. "I believe Ranulf is out hunting down some parts for his pet Packard. Sandor took the three kids shopping this morning before they head to the airport to meet Lena's flight. I don't expect to any see any of them much before dinner tonight."

Grey studied the garden behind her. "May I ask where did you leave your guard?" Discreet was one thing. Invisible was quite another.

She shrugged, obviously not concerned. "Sandor mentioned something about assigning someone to follow me around. I told him not to bother."

Bloody hell. Sandor shouldn't have allowed her the option of refusing. Grey studied her, trying to figure out the best way to convince her to change her mind. It was the duty of the Talions to protect the Dame. If Kerry wouldn't let them stay nearby, how were they supposed to keep her safe?

"I will ensure any guards assigned to you will be as unobtrusive as possible."

"But I've never needed one before." Kerry wrinkled her nose and frowned. "Well, unless you count when Ranulf and Sandor get it in their heads to hover."

"We're all concerned for your safety, my lady. Nothing more." He might has well have been speaking to the wall for all the attention she paid to his advice.

"I'll think about it," she said, although her tone said otherwise. That was all right. He could be stubborn, too. It would be interesting to see which of them won, especially if he could enlist her husband's support.

Kerry started back toward the house. "You must be tired from your trip. Why don't you come in and have a seat while I get those flowers in water?"

As they stepped inside, she added, "I don't know about you, but I'm definitely ready for a break. Care to join me for an early lunch?"

Since it gave him the perfect excuse to stand guard over her, Grey didn't hesitate. "Gladly. Why don't I let Hughes know?"

"Thanks. I'll wash up and grab a vase."

Kerry disappeared down the hall toward her private quarters while he cursed under his breath. Damn it all anyway! What was Sandor thinking? No matter what Kerry thought, the Talions should stand guard twenty-four/seven to protect the Grand Dame of the Kyth. Like it or not, Kerry was the ruler of their people, one of the few to possess the rare combination of powers that qualified her for the job.

That alone dictated that she should be carefully watched over. Then there was the fact that not everyone was thrilled that she'd ascended to the throne. Most of the American Kyth seemed more curious about her than anything, but some of their Old World kindred were furious. They'd had their own plans for the succession, and Kerry wasn't exactly what they'd had in mind.

A small, but vocal faction claimed that Judith had meant to give Kerry her memories only as a temporary measure out of desperation to keep them from being lost forever. If Kerry didn't succumb to the growing pressure and step down, they might very well attempt to take matters in their own hands.

Well, he'd be having words with Sandor. Granted, Kerry was married to Ranulf Thorsen, a powerful Talion in his own right. The Viking was eminently capable of protecting her all by himself, but only if he was actually with her. When Ranulf couldn't be by her side, another Talion should be. After all, Dame Judith had also slacked off on security and see where that had gotten her: dead and buried after being murdered by one of their own, a Talion warrior who'd gone renegade.

Both Ranulf and Sandor Kearn had obviously let Kerry have her way a little too often. Granted, she was their ruler, but she was new to the role and to their world. Someone needed to keep her safe. As Chief Talion, it was both Grey's honor and his duty.

Now if she'd just trust him enough to let him to do his job.

For the time being, he'd use the chance to share a meal as an excuse to remain close by until Ranulf could take over. With that in mind, Grey sought out the butler to request a pot of Earl Grey tea and something to eat for the two of them. When he returned to the dining room, Kerry was already busy arranging the flowers she'd cut.

"Hughes will be in shortly."

"Good. I'm famished." She shoved the last rose into the vase and stood back to admire her handiwork. "Perfect."

To Grey, the arrangement looked a bit haphazard, but his Dame looked pleased with her efforts. She buried her face in the blossoms and drew a deep breath, smiling as she did so. She carefully set the vase on the sideboard before sitting down in her usual chair at the table.

"So how was your trip, Grey? I had expected you would be gone longer. I hope you didn't rush things on my account. We could have muddled through a bit longer on our own."

Was she disappointed that he'd returned so quickly or only surprised? It was hard to know for certain, but he suspected that she'd have been just as happy to have him stay gone indefinitely.

"London was London, so it rained much of the time I was there. There wasn't much to do other than shut off the utilities and close up my flat. I've arranged to have my things shipped to Seattle, which means I'll have to start looking for a permanent place to live. Until then, I've extended my reservation at the hotel."

"The hotel?" Kerry frowned. "Are you sure you wouldn't be more comfortable staying here at the house? We've plenty of room, although I can't guarantee that you'd get much peace and quiet around here."

Even though Kerry's offer seemed sincere, he couldn't imagine that she'd want another guest imposing on her hospitality. She and Ranulf had recently taken in three Kyth teenagers who'd been practically living on the streets. Last he'd heard, Sandor was trying to trace down their family backgrounds, but with no intentions of giving the kids back.

"I appreciate the offer, but you already have enough extra mouths to feed." He hesitated and then asked, "How is that going, by the way?"

"It's definitely been an adjustment for all of us, but especially them. Sean and Tara have been out on their own for years, so they're not used to having to take orders from anyone. God knows, they've had little enough reason to trust the adults in their lives."

Kerry's smile looked a bit rueful. "Kenny is definitely a handful. He wasn't at all happy when we told him he had to go back to school, especially because he'll need tutoring to get caught up to his grade level. We're looking into online programs for the older two so they can earn their high school diplomas. After that, we'll see what they'd like to do next."

Hughes chose that moment to appear in the doorway with a heavily laden tray. "Ma'am, shall I serve?"

Kerry, being Kerry, smiled and shook her head. "No, just leave the tray. We'll take it from there."

The butler looked a bit disappointed, but did as Kerry asked. Evidently Grey wasn't the only one who would appreciate a little more formality around the place. He wondered how the man felt about the newest additions to the household. The teenagers must present a variety of challenges for Hughes, and then there was Piper Ryan added to the mix.

Did those three kids have any idea how lucky they were? Under the laws of their people, Kerry would've been within her rights to have ordered them executed for the way they'd been stripping life energy from ordinary humans. Instead, Sandor had convinced the new Dame to ensure that mercy should also be part of Kyth law.

Grey didn't necessarily disagree with that, but he'd give anything to know if Kerry's decision had been driven by compassion or cowardice. Only time would tell. For now, he could only wait and watch.

Piper froze. She'd been on her way to get the Dame's signature on a stack of papers only to realize that Kerry was talking to someone. It didn't take a genius to figure out Greyhill Danby was still lurking around. Well, she was in no mood to deal with him again. Their earlier encounter had been more than enough.

Especially if he were to start asking a bunch of questions she couldn't afford to answer. She certainly didn't want him to start poking around in her past. Her references and paperwork had stood up well enough to Sandor Kearn's inquiries, but she suspected he hadn't looked all that hard. Between the three kids he'd rescued and Lena's whirlwind trip to the East Coast, he'd been distracted.

She checked her watch. Another fifteen minutes and she'd be off the clock for the day. If the bus gods were smiling upon her, she'd have time to grab a lunch somewhere before heading to class. This was one of her long days thanks to the hours she put in here working for Kerry followed by the three classes she was taking to finish up her degree.

That thought brightened her mood considerably. It was hard to believe that she was finally only a few credits short of graduating. It had been a long haul, but at last the end was in sight.

Deciding the signatures could wait until tomorrow, she hurried back to the office and shoved the papers back into the bright red folder labeled with Kerry's name. If something came up after Piper left, Kerry would know where to look for the documents amidst the other clutter on Piper's desk.

That her grinning. She bet Greyhill was an "everything in its place" kind of guy and her clutter would drive him crazy. Poor man, it's not like he had any choice in whether or not he wanted to share his office. For a instant, she considered straightening up a bit before leaving, but rejected the idea. She'd been raised by a neat freak and had vigorously resisted any and all of her mother's efforts to force Piper to conform to her high standards. If she hadn't changed her ways for her mom, she wasn't about to for a man she'd only met once. If Greyhill Danby didn't like the mess on her desk, he could just get over it.

Yikes! Time was slipping away much too quickly. If she didn't get a move on, it would be hours before she had a chance to eat anything, and she needed time to review the last chapter she'd read before her history class. She logged off the computer and snagged her backpack off the floor. After flipping off the lights, she charged out into the hall, heading for the front door only to bounce off a obstacle that hadn't been there only a few minutes before.

She stumbled backward but was rescued at the last second when Grey Danby latched onto her arms and jerked her back upright. Despite his obvious impatience with her, his hands were remarkably gentle. She knew she should be saying something, at the very least apologizing for almost knocking the man down. Unfortunately, her brain and her mouth were seriously out of sync when she spoke.

"Are your eyes really that amazing shade of blue or do you wear contacts?"

Her face flushed hot and then cold as his eyebrows shot up in surprise.

He surprised her by actually answering. "Thank you for noticing and, yes, they're actually that blue. But tell me, Ms. Ryan, do you always say the first thing that pops into your mind?"

"I try not to." Which was nothing short of the truth.

"Look, I'm sorry I ran into you. You see, I've got class."

Okay, that came out wrong. She tried again, hoping to make more sense this time, but with the warm pressure of his hands against had her brain firing on only half its cylinders.

"What I meant to say is that I'm running late for my classes at the university. That's no excuse for running down an innocent man."

Those blue eyes suddenly warmed up about a hundred degrees, and those stern lips softened as they slowly curved up in a smile. At that moment innocent was hardly the right word to describe Greyhill Danby. Good golly, the man compelling enough when he was angry, but she didn't know what she was going to do if he turned out to be charming.

Finally, his hands dropped away from her arms, leaving her missing his touch as he stepped back out of her way.

"You mentioned something about leaving."

Piper blinked twice trying to make sense of that. "What? Oh, yeah, I was. Excuse me, Mr. Danby."

She sidled past him and walked down the hallway, feeling the weight of those eyes following her each step of the way. It was hard not to keep looking back to see if she could guess what he was thinking. Just as she was about to turn the corner, a phone rang. She looked back to see Greyhill flipping his cell open to see who was calling him.

His eyes flickered in her direction and just that quickly very vestige of warmth disappeared from his expression. He muttered something into the phone and then stared at her until she gave up and walked away. What was that all about? It wasn't as if she had a burning desire to eavesdrop on his all important phone call.

She stalked out into the bright sunshine and stopped to soak up a bit of its heat. She was under enough stress working as Kerry assistant without having to add in a man who ran hot and cold with no predictable pattern. She didn't understand him and wasn't sure she wanted to. Right now she had more important things to do than to waste her time thinking about Greyhill Danby.
---
What do you think about this review?
Comments
No comments posted.

Registered users may leave comments.
Log in or register now!