"Being the last of their species poses many obstacles for these unique creatures."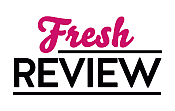 Reviewed by Kay Quintin
Posted July 15, 2010

Attractive Micayla Johnson denies interest in all men. As a mere infant, she was given to a woman for safekeeping when the rest of her family was destroyed. She unknowingly is the last female Zetithian alive in the Universe. Searching to discover what species she is, Micayla left Earth and is working on the Orleon station. Suddenly her interest is captivated by a stunning male stranger with long, curling black hair.
After being recognized by Grekkor, who was responsible for destroying Zetith, Micayla flees for her life and stows away on a spaceship only to find the man of interest aboard. Hissing when Trag Vladatonsk comes near is not an indication of dislike as she thinks, only characteristic of the cat species of which she is a part. Trag is also the last male Zetithian searching for his life mate. Working through the challenges Micayla throws at Trag, they finally succumb to the mind-blowing sexual dance that binds them for life. Finding Grekkor and destroying him to preserve their future and the other few Zetithians still alive becomes a voyage of excitement and unbelievable erotic sex.
HERO is the 6th book in the Cat Star Chronicles. The imagination in this book is astounding with all the different species residing throughout the Universe. Cheryl Brooks is extremely inventive and imaginative in her work of art. This is the first of the series I have read and I have to admit, I've never read a book with more explicit and imaginative sexual acts as in this book. I found the story to be very colorful and quite humorous throughout.
Learn more about Hero
SUMMARY
HE IS THE SEXIEST, MOST IRKSOME MAN SHE'S EVER ENCOUNTERED....
Micyala is the last Zetithian female left in the universe. She doesn't know what's normal for her species, but she knows when she sees Trag that all she wants to do is bite him...
HE HAS SEARCHED ALL OVER THE GALAXY FOR A WOMAN LIKE HER...
Trag has sworn he'll never marry unless he can find a Zetithian female. But now that he's finally found Micayla, she may be more of a challenge than even he's able to take on...
---
What do you think about this review?
Comments
1 comment posted.
Re: Being the last of their species poses many obstacles for these unique creatures.

I've read ALL of the Cheryl Brooks' Cat Chronicles series and love them. It's hard to believe she keeps getting better and better but she seems to do it each time. I adored Fugitive and look forward to reading Hero.
(Nancy Bristow 4:01am July 19, 2010)
Registered users may leave comments.
Log in or register now!