"Fool's Gold series is going to be worth its weight in GOLD!"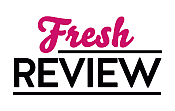 Reviewed by Sandi Shilhanek
Posted April 24, 2010

If you can't afford a real getaway this month, then perhaps you'd like to go on an imaginary trip. I would suggest the little town of Fool's Gold...but be warned if you're looking for a romantic fling of your own there is a man shortage, and you'll have to satisfy yourself with reading the story of Charity Jones, and Josh Golden.
Along the way you're bound to meet some of the other residents of the town, and get drawn into their lives as well, and if you're anything like me when you close the last pages of CHASING PERFECT you're going to be marking the days on the calendar until you can get Susan Mallery's next release in your hands.
Charity was raised by a rather unconventional mom, and wanted nothing more than the ability to settle in once place and plant some roots. Josh also had an unusual upbringing, and overcame not only some of the emotional battles that Charity did, but also some physical ones to become a world class athlete.
Now, both are residing in Fools Gold and still have some issues to overcome, but if I were to tell you what those were then you would really have no need to read CHASING PERFECT for yourselves, and I would be taking away your chance to escape for a few hours.
I personally love ongoing series books, and have enjoyed Susan Mallery for the last several years. I believe with the creation of Fool's Gold she has done for herself what Robyn Carr did when she created Virgin River...given herself a town that readers can feel good about, and allow it to grow with new industry and bring readers back for new stories, and reunions with favorite characters.
CHASING PERFECT has a perfect blend of humor, romance, and even a bit of a mystery. I do believe that like me, you'll be enjoying your time in Fool's Gold, and be ready for more.
SUMMARY
There is only one thing wrong with the charming community of Fool's Gold, California: the men don't stick around!
This problem has to be fixed, fast, and Charity Jones may be just the city planner up to the challenge. Charity immediately falls in love with all the storybook town has to offer – except its sexy, famous world-class cyclist Josh Golden. With her long list of romantic disasters she's not about to take a chance on another bad boy…but it may just be what they both need!
Excerpt
Charity Jones loved a good disaster movie as much as the next person—she would simply prefer the disaster in question not be about her life.

The sharp crack of an electrical short, followed by a burning smell, filled the conference room on the third floor of City Hall. A thin wisp of smoke rose from her laptop, pretty much ending any hope of her Powerpoint presentation going smoothly. The presentation she'd stayed up nearly all night perfecting.

It was her first day on the job, she thought, breathing deeply to ward off panic. The first official hour of her first official day. Didn't she get at least a sixteenth of a break? Some small sign of mercy from the universe?

Apparently not.

She glanced from her still smoldering computer to the ten member board from California University, Fool's Gold campus, and they did not look happy. Part of the reason was they'd been working with the previous city planner for nearly a year and still hadn't come up with a contract for the new research facility. A contract she was now responsible for bringing to life. She would guess the unpleasant burny smell was the other reason they were shifting in their seats.

"Perhaps we should reschedule the meeting," the head guy said. He was tall, with graying hair and glasses. Mr. Berman. "When you're more..." He motioned to the smoldering computer. "Prepared."

Charity smiled warmly when what she really wanted to do was throw something. She was prepared. She'd been on the job all of—she glanced at the clock on the wall—eight minutes, but she'd been prepping since she accepted the position as city planner nearly two weeks ago. She understood what the university wanted and what the town had to offer. She might be new, but she was still damned good at her job.

Her boss, the mayor, had warned her about this group and had offered to put off the meeting, but Charity had wanted to prove herself. Something she refused to let be a mistake.

"We're all here," she said, still smiling as confidently as possible. "We can do this the old fashioned way."

She unplugged her computer and took it out into the hall where it would no doubt stink up the rest of the building, but her first priority had to be the meeting. She was determined to start her new job with a win and that meant getting California University at Fool's Gold to sign on the bottom line.

When she stepped back into the conference room, she walked over to the dry erase board and picked up a thick blue pen from the small rack attached to the board.

"The way I see it," she began, writing the number one and circling it, "There are three sticking points. First, the length of the lease." She wrote a number two, "Second, the reversion of improvements on the land. Namely the building itself. And three, the freeway off-ramp signal." She turned back to the ten well-dressed people watching her. "Do you agree?"

They all looked to Mr. Berman, who nodded slowly.

"Good." Charity had reviewed all the notes on the previous meetings and talked to the mayor of Fool's Gold over the weekend. What Charity couldn't figure out was why the negotiating process was taking so long. Apparently the previous city planner had wanted to be right more than he wanted the research facility in town. But Mayor Marsha Tilson had been very clear when she'd offered Charity the job—bring businesses to Fool's Gold and fast.

"Here's what I'm prepared to offer," she said, making a second column. She went through all three problems and listed solutions, including an extra five seconds of left turn time on the signal at the top of the off-ramp.

The board members listened and when she was done, they once again looked at Mr. Berman.

"That does sound good," he began.

Sound good? It was better than good. It was a once-in- a-lifetime deal. It was everything the university had asked for. It was zero calorie brownie with ice cream.

"There's still one problem," Mr. Berman said.

"Which is?" she asked.

"Four acres on the county line." The voice came from the doorway.

Charity turned and saw a man entering the conference room. He was tall and blond, good-looking to the point of being almost another species, and he moved with an easy athletic grace that made her feel instantly awkward. While he looked vaguely familiar, she was sure they'd never met before.

He gave her a quick smile. The flash of teeth, the millisecond of attention, nearly knocked her into the wall. Who was that guy?

"Bernie," the stranger said, turning the mega-watt grin on the group leader. "I heard you were in town. You didn't call me for dinner."

Mr. Berman actually looked interested. "I thought you'd be busy with your latest conquest."

Blond guy shrugged modestly. "I always have time for anyone from the university. Sharon. Martin." He greeted everyone else at the table, shook a few hands, winked at the old lady at the end, then turned back to Charity.

"Sorry to interrupt. You come highly recommended and under normal circumstances could deal with this problem without breaking a sweat. But there's something you don't know. The reason we don't have a deal isn't the lease reversion or the traffic light." He moved close and took the pen from her hand. "It's the four acres the university has been offered by a very wealthy alumni family. They want their name on the building and they're willing to pay for that privilege."

He flashed another smile at Charity, then turned back to the Board. "I'm going to explain why that's a bad idea."

And then he started talking. She had no idea who he was and probably should have told him to get out, but she couldn't seem to move or speak. It was as if he projected some space alien force field that kept her immobilized.

Maybe it was his eyes, she thought, gazing into the hazel green depths. Or his sun-bleached lashes. It might have been the way he moved or the heat she felt every time he walked by her. Or maybe she'd simply inhaled some weird gas when her computer had sparked, flamed out and died.

While she enjoyed a boy-girl encounter as much as the next woman, she'd never been mesmerized by a man before. Certainly not during a professional meeting that she was supposed to be running.

She knew the type, though. Had seen the power of the havoc they brought with them everywhere they went. Self- preservation stated she should stay far, far away. And she would...just as soon as the meeting was over.
Videos
---
What do you think about this review?
Comments
No comments posted.

Registered users may leave comments.
Log in or register now!