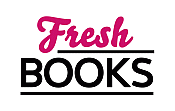 Spring for these books in March
"A Ghost from the Past..."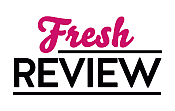 Reviewed by Stacey Hayman
Posted January 5, 2010

Rick's first wife Jennifer enjoyed living on the edge. She made choices that were sure to cause pain and suffering to everyone, including herself. Dying in a single car accident, Jennifer left behind Rick, her ex-husband by that time, her daughter Kristi, and lingering doubts about her lifestyle in those who knew her best. Twelve years after the accident, it seems as if the damage Jennifer inflicted may have been repaired; Rick rejuvenated his career as police officer by moving from L.A. to New Orleans, he's stopped drinking, is happily married to Olivia, and raised Kristi into a fine young woman.

Everything changes again after Rick has an accident that puts him into a coma for two weeks. After waking it's his physical condition that causes concern, with a damaged spine and leg, but soon it will be his emotional condition that takes center stage. Put on leave from the NOPD until his injuries won't prevent him doing his job, Rick has more time to think about the vision he had as he emerged from his coma. He's sure he saw Jennifer. Then he receives recently taken photos of "Jennifer" in Los Angeles and a copy of her death certificate with a red question mark. He can't let it go, even though he's sure someone is messing with him, and he flies to L.A. to figure out who's behind it all.

When Rick left the LAPD, he left with some black marks on his record. No one in the department is too happy to see him and it's a struggle to get anyone to take his problems seriously. Starting his own investigation he begins to question old friend of his ex-wife, but he rarely likes what he's hearing. Jennifer was more troubled and troublesome than Rick had ever realized. He's spotted "Jennifer" around town repeatedly and women Rick's come in contact with begin to die. As the tension increases around his investigation in LA, things back home begin to heat up as well. Olivia is getting threatening calls and it seems almost too likely that whoever is after Rick may use his wife to get to him. What's true, what's imagined, and who's behind it all? Who will survive the killing spree? And who won't?

This the latest entry to the New Orleans series. Rick began his journey in Hot Blooded, was joined by Olivia in Cold Blooded, and both were included in Kristi's story Lost Souls. Rick's partner had his story told in Shiver. Before and Absolute Fear are also part of this grouping. There's plenty of background, so readers won't be lost if they start with MALICE but you'll probably want to go back to read more about these characters anyway. There's plenty of clever plot turns and the suspense builds from the beginning of the book. Put aside some time because once you start reading, you won't want to stop.
Learn more about Malice
SUMMARY
The scent is unmistakable—gardenias, sweet and delicate, the same perfume that his beautiful first wife, Jennifer, always wore. Opening his eyes in the hospital room where he's recovering from an accident, New Orleans detective Rick Bentz sees her standing in the doorway. Then Jennifer blows him a kiss and disappears. But it couldn't have been Jennifer. She died twelve years ago...
Once out of the hospital, Bentz begins to see Jennifer everywhere, haunting and taunting him, then vanishing without a trace. Could she still be alive? But it was Bentz who identified Jennifer's body after her horrible car wreck, and there had been no question in his mind that it was her crumpled form behind the wheel, her clothes, her wedding ring. He's never doubted it—until now. He can't tell his new wife, Olivia, about the sightings or his secret fear that he's losing his mind, even though he knows she suspects something is wrong. But Olivia is also hiding a secret...
When a copy of Jennifer's death certificate arrives in the mail, emblazoned with a redquestion mark, Bentz follows the postmark trail to Los Angeles, returning to the painful memories he's tried so hard to forget, and straight into a killer's web. Reconnecting with his former LAPD colleagues, Bentz begins to piece together Jennifer's last days, but each new discovery only serves as a chilling reminder of how little he really knew about his first wife. Then themurdersbegin, each victim a part of Jennifer's past, each grisly corpse pointing to Bentz as the prime suspect.
Someone's been waiting patiently, silently. Someone who knows exactly what happened that night twelve years ago and has been anticipating Bentz's every move. Soon it will be Bentz's turn to suffer for his sins. But he won't be the only one made to pay the ultimate price. For a diabolical killer has now made Olivia the prime target...
---
What do you think about this review?
Comments
No comments posted.

Registered users may leave comments.
Log in or register now!