"Danger has followed them home. Will Anyone Be Safe?"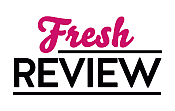 Reviewed by Loa Ledbetter
Posted August 30, 2009

When Lynn Roman and Kate Mossland fought their way back through the gordath, a portal between our worlds and medieval like society entrenched in war called Aeritan, they believed they had left it behind them. Lynn leaving the two men she loved on the other side; Crae, the Aeritan solider who helped her escape and Joe her human lover who chose to stay behind as a guardian of the gordath. Kate had brought back the injured Colar who helped her escape and who would have died if she left him in a world with inadequate medieval medical treatment.
Now the Aeritan General who held Kate has found his own way through the gordath. He is driven by a maniacal need to possess the sixteen year old Kate, and will stop at nothing to capture her and take her back to Aeritan with him.
Meanwhile, in Aeritan, an uprising is occurring that will change the face of Aeritan. As Crae is trying to adjust to his new position as Lord of the house of Trieve and husband to its Lady, Jessamy, an attack on his lands and visit of a brother-in-law set in motion a spiral of events meant to change his destiny. Meanwhile, Joe has been captured to be used to open a gordath that could destroy both worlds. Lynn and Kate both look to be destined to return to Aeritan, but at what costs, and will they be able to return home again?
The RED GOLD BRIDGE by Patrice Sarath is written as the conclusion to GORDATH WOOD. It ties up the story very nicely, the multiple point of views work well with each other, and has a piercing plot. Although I recommend reading the first book, GORDATH WOOD, to fully enjoy this novel, RED GOLD BRIDGE is a suspenseful fantasy you don't want to miss.
SUMMARY
A year ago, Lynn Romano and Kate Mossland stumbled through the gordath, a portal between our world and the war-torn society called Aeritan. Now, a powerful Aeritan general has crossed through to Earth, and his obsession with Kate could tear both worlds apart.
As a guardian of Red Gold Bridge, it's Joe Felz's job to keep the portal closed between worlds. After all, last time it opened, all hell broke loose. But some old enemies are back, and they want to stir things up again. It's up to Joe to stop them.
When strange things start to happen on her horse farm in New York, Lynn knows it means one thing: the gordath is open and Joe's in trouble.
Kate just wants to be a normal teenager again. Then General Marthen shows up, and Kate has to choose between two worlds and two fates.
---
What do you think about this review?
Comments
No comments posted.

Registered users may leave comments.
Log in or register now!