"Seductive security for a provocative heart!"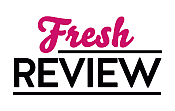 Reviewed by Audrey Lawrence
Posted August 25, 2008

The hurt experienced by a young child will resonant for a long time no matter how rich or poor the person. So, despite her almost limitless wealth, her beauty and the royalty of her family, Lina Marwan could never get over her perceptions of being abandoned by her parents as a six year old, sent to live to a childless aunt in the United States.
Now a very alluring university student, Lina could only ease the pain of the childhood hurt with the heady rush of adrenaline she experienced every time she did something dangerous or escaped her bodyguards.
As the top in his field of security services, Sebastian Hawk decided that he himself would cover the strengthening of security around Lina for his very important client to ensure the danger posed to the Royal Family of Marwan would not happen to her.
Although he spent hours reading the files on Lina, nothing had prepared him for how her loveliness and independent spirit would affect him. Despite being a billionaire in his own right, his mind knew this virgin princess was out of his league. Yet, his heart and his body refused to listen. Could he save her from her own reckless and thoughtless behaviour? Could Lina turn the tables on him and save the love she felt in her heart for him?
Lucy Monroe has penned an interesting relationship paradox with a real princess caught between her modern lifestyle and conservative upbringing and her security knight torn between respecting the demands of his career and his heart. Enjoy the suspense and surprising solution!
SUMMARY
Can he resist the provocative princess?
Sebastian Hawk is a master in business and in the bedroom. There is no place for emotion in his world.
Lina is a princess in need of protection. Life in her gilded cage has made her headstrong and reckless.
Sebastian is called in to provide round-the-clock security to a very resistant Lina. But her provocative innocence proves too enticing and Sebastian loses his legendary self- control and beds her... only to discover that this feisty princess is still a virgin...
Videos
---
What do you think about this review?
Comments
No comments posted.

Registered users may leave comments.
Log in or register now!