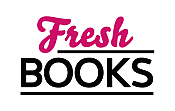 Get a great read for October
"Brilliant start to a sexy new historical romance series."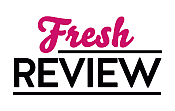 Reviewed by Kay Quintin
Posted April 14, 2008

Historical | Romance | Romance Historical
Handsome but unconventional Samuel Hartley and his sister, Rebecca, have arrived in London in 1764 on the pretext of attending to Sam's import business. Sam's true motive is uncovering the informant who caused the death of nearly all the men of the 28th Regiment six years previous during the war in the Colonies. The men Sam led in war have accused him of running from the massacre and labeled him a coward.
Upon arriving in Boston, Sam and Rebecca meet the sophisticated widow, Lady Emeline Gordon, and her young son, Daniel. Emeline's brother, Reynaud, was one of the soldiers killed in the massacre. Emeline guides young proper ladies of the elite social circles of London into society. Sam, attending London's grand balls in moccasins, has complete disregard for London social standards. Even though he and Emeline are from completely different classes, they soon are unable to deny their attraction to each other and engage in steamy, sensual sex.
Mr. Thornton, who Sam is convinced is the informant he's seeking, kidnaps Emeline and Rebecca when he discovers that Sam knows the truth. As Thornton attempts to smuggle the women to India, Sam arrives just before they board the ship and a battle ensues. The question now is whether Sam can convince Emeline to disregard London's society standards and marry someone of a lower class.
I thoroughly enjoyed this story of action, mystery and steamy romance. Elizabeth Hoyt has woven together an interesting tale involving different social acceptances and backgrounds and made it all work. The story follows the Legend of the Four Soldiers. Her love scenes are scorching hot and very explicit. Hang on to your seats and have a cold glass of water handy. It's a book that's hard to put down as it really keeps you focused and interested. I look forward to the rest of this exciting series.
SUMMARY
The ton loves nothing more than a good scandal, and they're giddy with the appearance of wealthy Samuel Hartley. Not only is he self-made, American, and in the habit of wearing moccasins, but he is also notorious for fleeing a battle in which several English gentlemen lost their lives. What the ton doesn't know, though, is that Samuel is in London because of this massacre. He believes his regiment was given up to the enemy and won't rest until he finds the traitor.

Lady Emeline Gordon is captivated with Samuel. Not only does he defy convention with his unusual dress, his sensual smile, and his forthright manner, but he survived the battle that killed her beloved brother. Samuel suspects that the person responsible for her brother's death is Jasper Renshaw, Viscount Vale, a family friend since childhood--and Emeline's fiance. Despite Emeline's belief in Vale's innocence and her refusal to break off her betrothal, she and Samuel begin a passionate affair. But can their relationship survive the fallout from Samuel's investigation?
---
What do you think about this review?
Comments
No comments posted.

Registered users may leave comments.
Log in or register now!