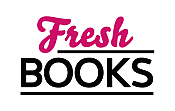 Books to enjoy in May! Let your reading blosson!
"Sexy, sassy fantasy romance."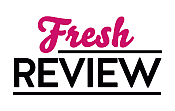 Reviewed by Sue Burke
Posted October 20, 2006

Exhausted by the politics and intrigues of the Seelie court, Fiona decides a brief holiday is in order. Well aware that visits to the mortal world are strictly forbidden, Fiona nonetheless sneaks away and transports herself through a Fae portal into New York's Central Park. A few drinks, some Thai food, a club or two and back home before anyone is the wiser. These vacations are something Fiona has done many times before and always without incident. Only this time something goes horribly wrong. Fiona exits the gate in the human world right into the arms of a demon who seems to be there waiting expressly for her. A 300-year-old fairy princess, her aunt no other than Queen Mab, Fiona is quite able to take care of herself. But here on the mortal plane, without her fairy magic, Fiona is no match for the demon soldier.
Tobias Walker is beyond exhausted. Patrolling Manhattan day and night, he's in charge of keeping the Others in his district policed and in check. And he's one cranky werewolf. Tricky negotiations are currently underway between the humans and the Others, and it's imperative that nothing happens to upset the peace before a treaty can be brokered. When Fiona comes hurtling through the gateway and into the arms of a demon, Tobias knows he won't be getting any sleep any time soon.
Tobias wants nothing more than to get Fiona back on her own side of the Faerie Gate, but someone in the faerie world closed the portal to her and is just as determined to keep her in the mortal realm. Tobias and his pack are busy enough keeping a lid on the human/Other politics; they have no desire to be drawn into a conflict with the Fae. However, there seems to be a master plan that's poised to have both worlds headed for an all-out war. Without a clue as to who all the players are, the pair race to unravel the plot that puts both their worlds at risk.
This is a terrific read. Sexy and sassy, Fiona is an A-list heroine -- as full of herself and confident as a faerie princess can be. Even though he's his pack's beta male, Tobias is nothing short of an Alpha hero, trying to keep Fiona at arm's length for both their sakes, even while lusting after her. Playful and smart, SHE'S NO FAIRIE PRINCESS is one fine Halloween read.
SUMMARY
Queen Mab's niece, Fiona, has long been bored to tears by the intrigues of Court life. She'd prefer to cut loose at a punk club, knock back a few Thai beers, and hook up with a likely lad of similar interests. But when Fiona goes AWOL, she only gets as far as Manhattan's Inwood Park before a nasty demon nearly puts a permanent crimp in her plans—and a dark stranger sparks her desire... All work and no play make Tobias Walker one cranky werewolf. After six months of doing his part to keep the peace during the delicate negotiations between the Others and humankind, he'd like nothing more than a good night's sleep—preceded by an enthusiastic mating session. The alluring woman he rescues in the park might be the answer to his most lustful prayers, but only if they can both stay alive long enough to find out who wants her dead and why. Now, Fiona and Tobias must unravel a tangled web of treachery that spans branches of the Fae, Other, and mortal worlds, all the while falling into a dangerous attraction that could be the beginning of a beautiful friendship—or the end for them both...
---
What do you think about this review?
Comments
No comments posted.

Registered users may leave comments.
Log in or register now!