"Hilarious and bittersweet, this follow-up to WHY GIRLS ARE WEIRD is delightful."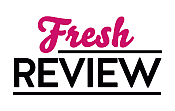 Reviewed by Meghan Fryett
Posted June 30, 2006

Benny Bernstein's mother is pretty sure she has chlamydia but isn't sure which boyfriend might have given it to her. Her younger sister, Jami, is dating a gangbanger and has spent at least one night in jail. Both of them disapprove of Benny's life in L.A. and wonder when she's going to come home and fix all of their problems (not that they would ever admit to having them in the first place). If that wasn't bad enough, Benny's new boyfriend breaks up with her while giving her one last night of mind-blowing sex. It isn't until Benny's mom reluctantly tells her that she broke her leg, lost her job and totaled her car that Benny decides she has to go home and face her family's mess.
As she steps out of the cab, Benny's hope that everything will turn out all right crumbles the moment she lays eyes on the house. There are feral cats sunning on every surface in the yard, killer dogs chained to every tree and even an iguana or two. The house and garage are packed with 40 years worth of garbage. After triumphantly losing 50 pounds but coming home without a boyfriend, her mother delivers the one-two punch of a non-compliment: "When you lose weight like you did, it's hard to keep it all off. Odds are you'll pack some of it back on. Don't want to waste your skinniest days." Why did she ever decide coming home was the right thing to do?
Over the next several weeks Benny must deal with cleaning out her mother's house, getting her mother back on her feet (and out of her cast), and salvaging her last remaining shred of dignity as handsome Zack insists they're in love with each other despite the pesky detail of having a wife. With every layer of junk Benny delves through, more secrets are revealed until they threaten to alienate everyone Benny was once close to. Why can't moms just be moms and not be so weird?
In Pamela Ribon's delightful follow-up to WHY GIRLS ARE WEIRD, she perfectly details the most screwed up family since Laurie Notaro's. Laugh-out-loud funny and bittersweet, WHY MOMS ARE WEIRD should definitely make your must-read list this year!
SUMMARY
Belinda "Benny" Bernstein doesn't brag about her life in Los Angeles, but she is proud of her independence. She's got a job and a place to live, and she even goes out on dates now and again. But when Benny's mother and sister get into a car accident, she drops everything to fly across the country and help her injured, unemployed mom. The only problem? She wasn't exactly invited -- and back in Virginia she finds herself confronting every issue her family has avoided for years, including her mom's thriving sex life and her sister's wild nightlife.
Benny sets about fixing everything she thinks is broken at home, including mounds of clutter and the personal lives of the women she loves. But she soon stumbles upon a stack of letters that may reveal her mother's darkest secret. Benny only begins to understand her mom when she finds herself in a similar dilemma -- torn between someone she can't have and someone she thinks she shouldn't have. If Benny doesn't sort things out before she's sucked into the family vortex of dysfunction, there's no telling when she'll be able to go home again . . . unless this is home, after all.
---
What do you think about this review?
Comments
No comments posted.

Registered users may leave comments.
Log in or register now!