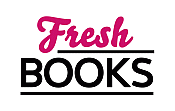 Hot Hot reads in August
"This bear serves, protects, and stands by his woman"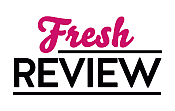 Reviewed by Monique Daoust
Posted February 4, 2019

Detective Ryan Kennedy is on sick leave, pretending to be a casualty of the Detroit Flu, while trying to find where the virus is hidden and remove the guilty party from the streets. He's convinced the werewolf pack is responsible, but he cannot tell his superiors, as they don't know he's a bear shifter, let alone that it's shifter politics. The daughter of the wolves' alpha, Francesca - Frankie - Wolf also wants to put an end to the artificially induced illness, and when she and Ryan meet, they agree that uniting their efforts might be more productive. But the wolves musn't know of Frankie's involvement, and Ryan is not thrilled at having to follow her lead.
I knew that Ryan's story would be terrific, because he's such an intriguing character, and I can only say that I am thrilled at how TAMING HER MATE turned out. Each book of the amazing Grizzlies Gone Wild works as a standalone paranormal romance, but it's the story arc of the Detroit Flu that had captured my imagination from the beginning. With every installment, I feel like I'm coming home, even if it's dangerous. How can one describe adequately those two admirably crafted characters; how does one convey the excitement at watching such an intricate story unfold? Very poorly, I'm afraid, as it becomes more challenging to explain how Kathy Lyons distances herself from more traditional shifter romances. The exceptional story arc functions in each book as the foundation for a unique romance, reaching far beyond the typical "meet-mate-HEA" of the genre.
Ryan is my favorite kind of hero: a beta male who is protective and powerful. He is torn between wanting to do his job, but hampered by circumstances out of his control, and his attraction to a woman who is theoretically the enemy. Frankie is a stupendous heroine, with strong pack loyalties but not blind to her family's failings; she is as far from a damsel in distress as you could ever come across; she is not perfect, but she is fabulous. Amidst the crisis, the romance slowly blooms between our protagonists, who have meaningful conversations. And isn't it wonderful to behold a couple consumed with lust, uncertain of their future, and still cool-headed enough to remember their priorities. I very much appreciated that rarity of villains with such multifaceted personae. TAMING HER MATE is a gripping suspense that also happens to be a lovely paranormal romance, another instalment in a series that becomes more impressive with each book. I don't know what Kathy Lyons has in store for us next, but I know it will be amazing!
SUMMARY
Can a Bear and a Wolf save a city? Not if passion overwhelms them in this action-packed, sexy race against time
Detective Ryan Kennedy doesn't have time for distractions. As the only bear shifter on the police force, he's responsible for investigating the cause of the mysterious flu-like illness that's ravaging the citizens of Detroit. But when the beautiful daughter of a rival clan's alpha asks for his help, Ryan realizes that this distraction holds the key to stopping the virus. If only he can focus on the case and not on how much he wants to kiss the enemy.
Francesca Wolf knows who's poisoning the city, and she has a plan to take him down, but it will only work if Ryan follows her lead. Frankie's strong, passionate spirit makes her slow to ask for help, but time is running out and the sexy-as-sin cop won't submit to her demands. Instead, he's giving her orders and firing up her passions just when she needs to stay calm. They'll have to work together—as equals—to save the city, to keep each other alive, and to contain a hunger that might just burn the whole city to the ground.
---
What do you think about this review?
Comments
No comments posted.

Registered users may leave comments.
Log in or register now!