Kensington Brava
April 2007
On Sale: March 27, 2007
Featuring: Jack Briggs; Jillian Endicott
352 pages
ISBN: 0758211155
EAN: 9780758211156
Trade Size
Add to Wish List

Bachelor parties are fun, as long as you're not the poor sap getting hitched...or slipped a Mickey and waking to discover you just became the poor sap. Not to mention that your "wife" is pregnant, and if you don't go along to her village to meet the in-laws, the nice police comandante will be muy unhappy. Just another day in the life of helicopter pilot J. Jackson Briggs? Not so much. His Smithson Group gig wasn't supposed to be dangerous, but the woman who drugs him, then knocks him out, then drugs him again certainly is. She also may or may not be a nun. She's definitely a lying, scheming, lethally gorgeous...American. Jack's light years from believing the story Jillian Endicott gives him about her noble cause in the sweltering wilds of San Torisco, but he knows one thing: he'll get the truth—and plenty more—from her, one way or another...
Being an Endicott of the Boston Endicotts taught Jillian plenty about the haves vs. the have-nots—and made it easy to choose sides. But there's nothing easy about her mission in San Torisco, and things only get harder when Jack Briggs is thrown into the mix. Six-foot-three of big Texas mouth and big...other things...Jack's pegged her as a bored little rich girl. Hey, he can think what he wants, as long as he does what she wants. Do unto others what needs to be done—that's Jillian's motto. Problem is, Jack knows how to push her buttons from minute one—and the closer he gets to pushing her over the edge, the more she wants him to...
Now under dark velvet cover of jungle nights, two rebels with a cause are going deep—and falling hard—for the perfect stranger...

Our Past Week of Fresh Picks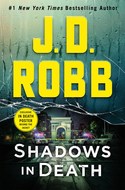 SHADOWS IN DEATH
by J.D. Robb
Featured as Fresh Pick on September 21, 2020
In the new novel in the #1 New York Times-bestselling series, Lt. Eve Dallas is about to walk into the shadows of her husband Read More »
SHADOWS IN DEATH definitely proves how talented a writer J.D. Robb is.
A homicide leads to an international race to protect and serve
The past comes back to haunt Roarke and Eve....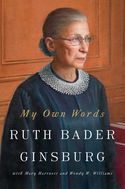 MY OWN WORDS
by Ruth Bader Ginsburg
Featured as Fresh Pick on September 20, 2020
The first book from Ruth Bader Ginsburg since becoming a Supreme Court Justice in 1993—a witty, engaging, serious, and playful collection of writings and Read More »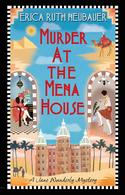 MURDER AT THE MENA HOUSE
by Erica Ruth Neubauer
Featured as Fresh Pick on September 19, 2020
Well-heeled travelers from around the world flock to the Mena House Hotel—an exotic gem in the heart of Cairo where cocktails flow Read More »
A splendidly exotic historical murder mystery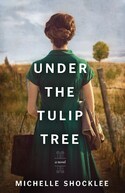 UNDER THE TULIP TREE
by Michelle Shocklee
Featured as Fresh Pick on September 18, 2020
Sixteen-year-old Lorena Leland's dreams of a rich and fulfilling life as a writer are dashed when the stock market crashes in Read More »
A Fresh Look at the Civil War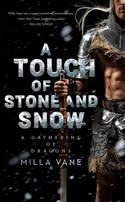 A TOUCH OF STONE AND SNOW
by Milla Vane
Featured as Fresh Pick on September 17, 2020
Milla Vane returns to a world of kings, magic, and passion in her exhilarating A Gathering of Dragons series, as a great alliance forms to Read More »
Can barbarians torn apart by war reunite in love to fulfill their destiny?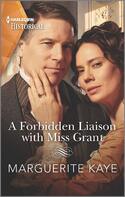 A FORBIDDEN LIAISON WITH MISS GRANT
by Marguerite Kaye
Featured as Fresh Pick on September 16, 2020
An unexpected encounter…Will change everything!Self-made gentleman and widower Grayson Maddox has devoted himself to his children and business, leaving no time Read More »
Walk through the streets, market squares, closes and docks of Edinburgh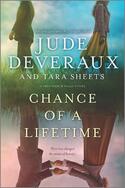 CHANCE OF A LIFETIME
by Jude Deveraux, Tara Sheets
Featured as Fresh Pick on September 15, 2020
In one century she loved him madly, and in another she wants nothing to do with himIn 1844 Ireland, Liam O'Connor, a rogue Read More »
Time travel romance at it's best!
Love transends centuries in this newest marvel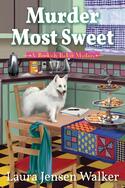 MURDER MOST SWEET
by Laura Jensen Walker
Featured as Fresh Pick on September 14, 2020
Everyone in Lake Potawatomi, Wisconsin, knows Teddie St. John. Tall, curly-haired Teddie is a superb baker, a bohemian bon vivant, and a mystery writer Read More »
A Sweet Debut to A Promising New Series